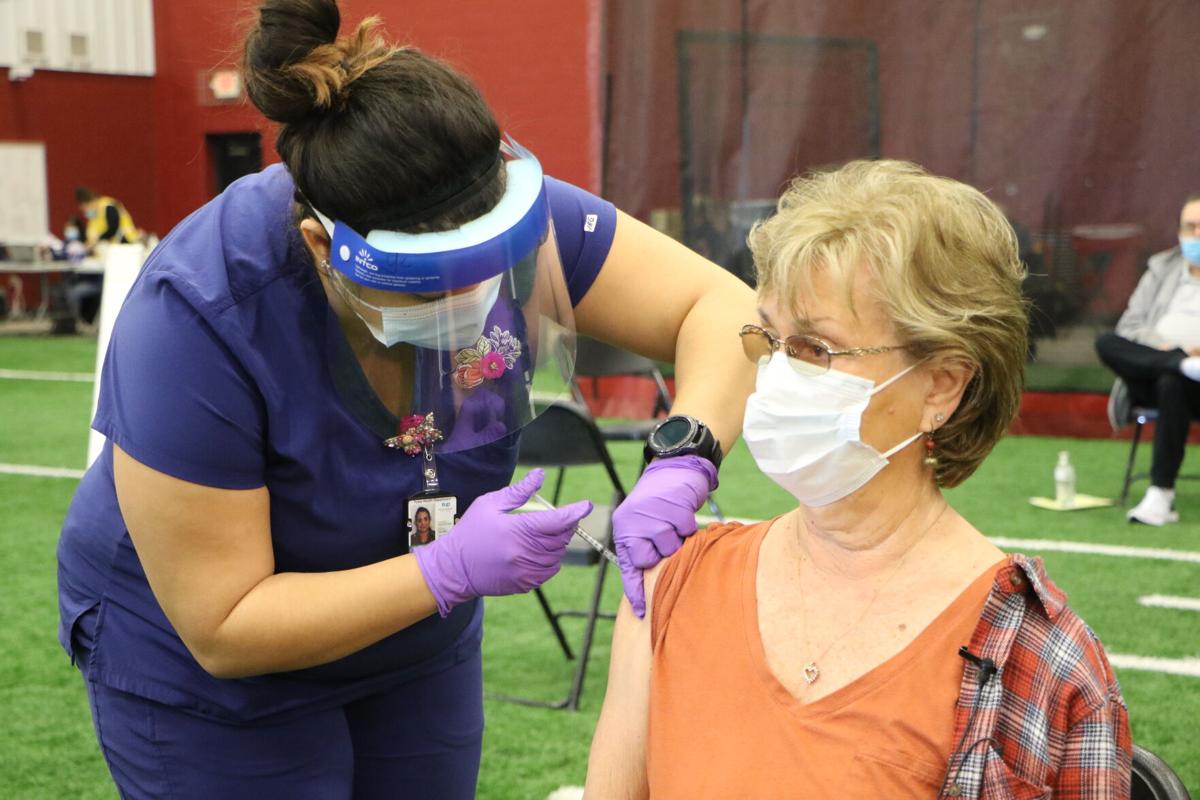 Walmart and Sam's Club pharmacies in 43 Oklahoma locations, including three in Tulsa, will begin to administer COVID-19 vaccinations through the U.S. Federal Retail Pharmacy Program starting Friday, the company said.
The Tulsa locations are Walmarts at 6625 S. Memorial Drive and 2019 E. 81st St. and a Sam's Club at 4420 S. Sheridan Road. Another location in the immediate area that will be giving vaccinations is the Owasso Sam's Club at 12905 E. 96th St. North.
Eligible customers can schedule a vaccine appointment via the Walmart and Sam's Club websites once appointments are available, making it convenient to get vaccinated while allocations lasts.
Vaccines will be available to those who meet the current phase of vaccine eligibility in Oklahoma that can be found at the Oklahoma State Department of Health website.
More than 1,000 Walmart and Sam's Club pharmacies in 22 states are receiving federal vaccine allocations this week, with an emphasis on locations that reach customers in underserved communities with limited access to health care. While initial vaccine supply is limited, Walmart and Sam's Club pharmacists and technicians stand ready to help expand vaccine access across the country.
"Ninety percent of the country lives within 10 miles of a Walmart," Dr. Cheryl Pegus, Walmart's executive vice president for health and wellness, said in a statement. "We're committed to helping people live better — and healthier lives — in Oklahoma, and we take that role very seriously.
"We want to help the country re-open, but we can only achieve that through widespread COVID-19 vaccination. We're proud to work together with the federal government, states, communities, customers and associates to expand access to the vaccine and reach that goal."
Walmart is partnering with the CDC and states to move as quickly as possible to help administer vaccines to eligible populations in participating states. For a list of stores in each state administering the vaccine under the federal agreement, visit www.corporate.walmart.com/covid-vaccine
"In Oklahoma, partnerships like this will be crucial to the continued success of our vaccine rollout," Keith Reed, Oklahoma Health Department Deputy Commissioner, said in a statement. "This public-private partnership helps the Oklahoma State Department of Health continue to meet a core tenet of our vaccine plan: to ensure equitable distribution of the lifesaving COVID-19 vaccine. We are grateful to Walmart and the many other providers around our state that are willing to step up during this most difficult time.
In addition to the 22 states where Walmart will support the vaccination efforts as part of the Federal Retail Pharmacy Program, the retailer is also currently administering vaccinations under the jurisdiction allocation in 11 states, the District of Columbia and Puerto Rico.
Vaccine supply and eligibility will vary based on state and local guidelines. In addition to appointments, the scheduler will provide a digital reminder when it is time to return for the second vaccine, which is why customers are asked to create a profile, helping to ensure customers receive the second dose of the vaccine in the timeframe required.
You do not have to be a member of Sam's Club to sign-up for an appointment. Appointments are available seven days a week, but exact timing will vary based on local availability of the vaccine.
---
More guidance for Oklahomans signing up through the state COVID-19 vaccine portal during Phase 2
Q&A: State vaccination portal help and other guidance as Oklahoma enters Phase 4
Who is eligible currently?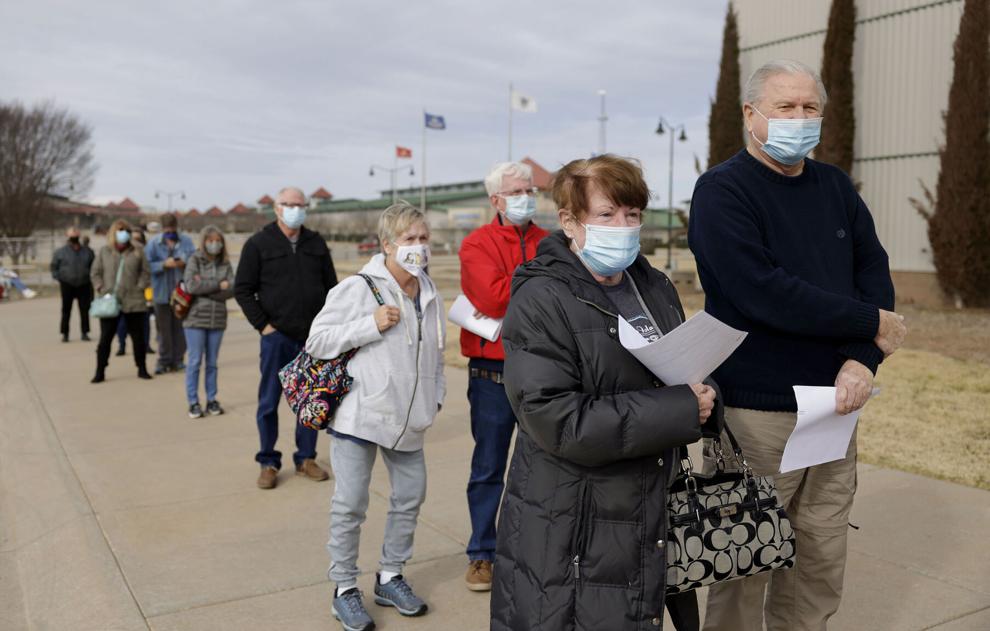 What determines how many appointments are available?
I signed up at vaccinate.oklahoma.gov but never got an email confirmation of any kind — what should I do?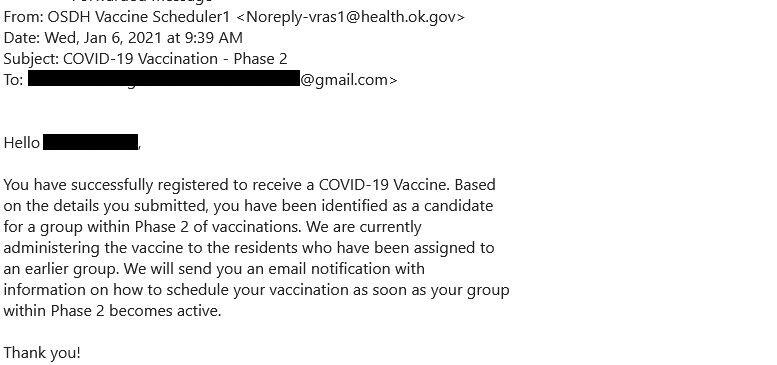 I've been told I can make an appointment, but I went to the portal and there were none available within 100 miles — what do I do now?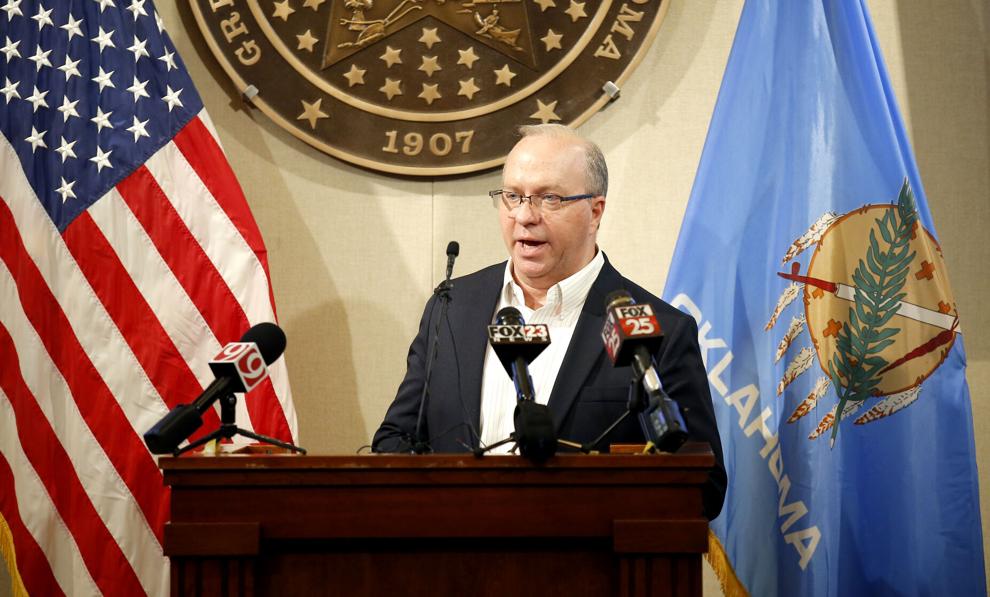 When will new appointments be added to the online portal as the state is updated on the supply of vaccines expected to ship from the federal government?
Someone I know is unable to go online to access the vaccination portal — how can they make sure to get an appointment?
How are 211 and LIFE Senior Services trying to help?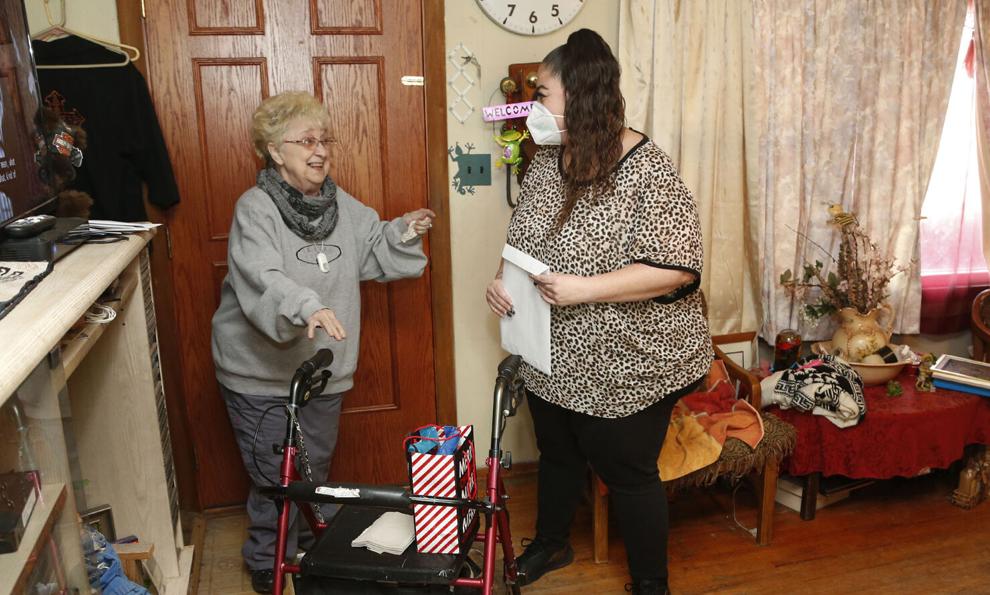 Who else is trying to help people book appointments?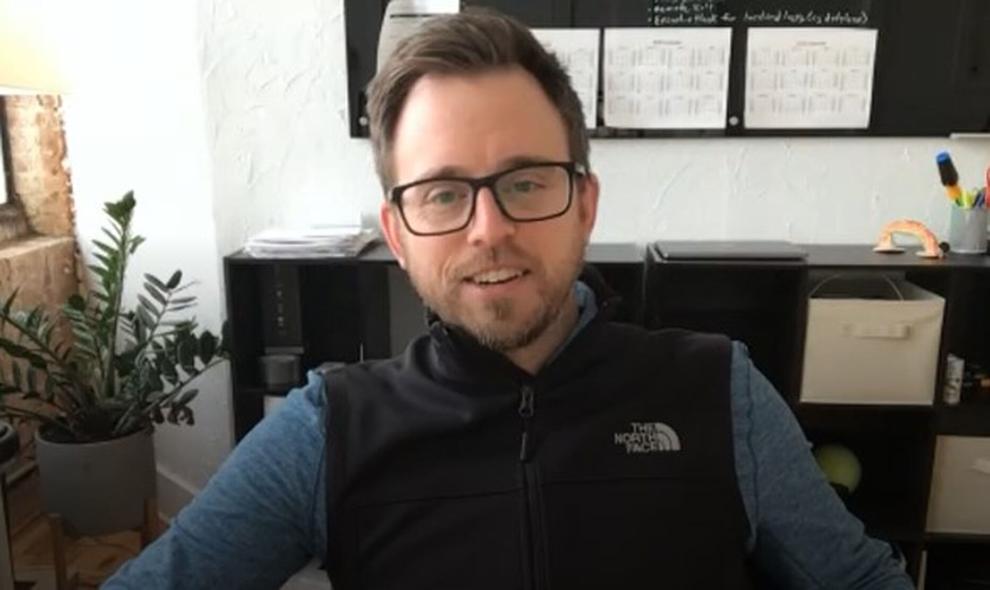 Can I show up at a vaccination site without an appointment to wait for someone to miss their scheduled time?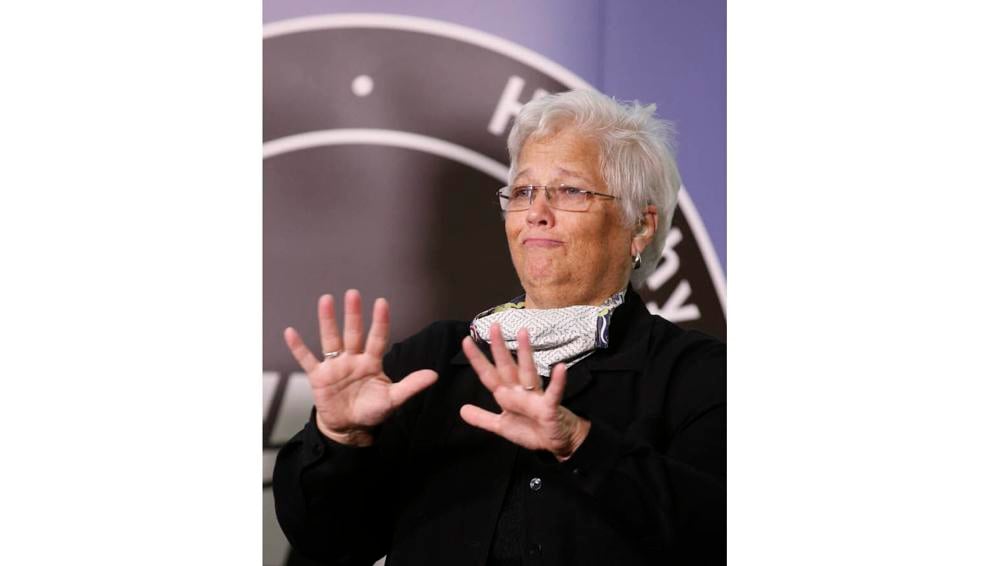 What happens if I am unable to make my scheduled appointment? Can it be changed?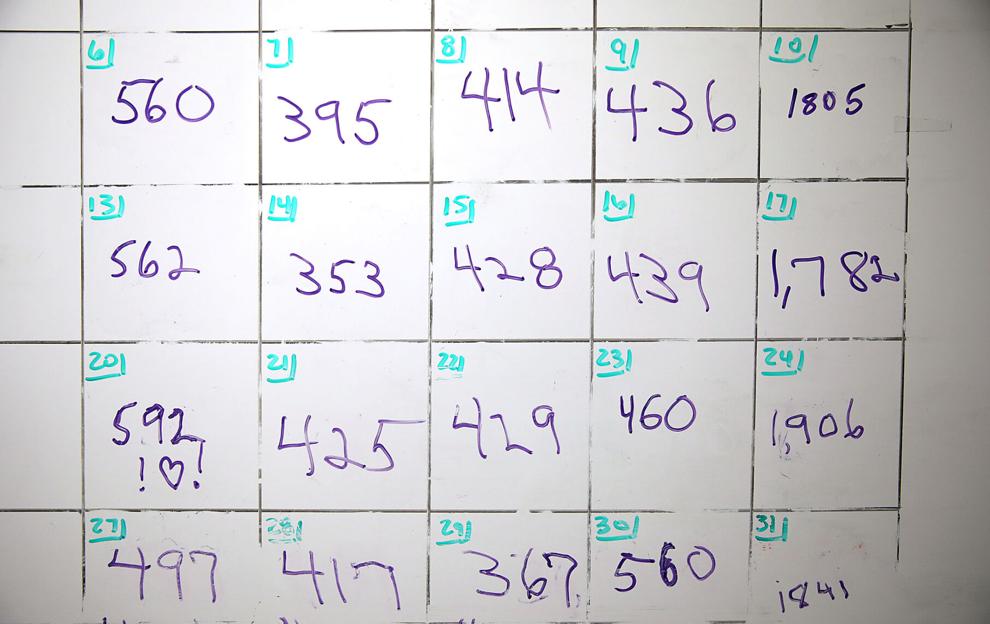 At what point do I schedule my second dose or "booster shot"?
I can't get an appointment for my booster dose when I am supposed to — is it OK to take it any later?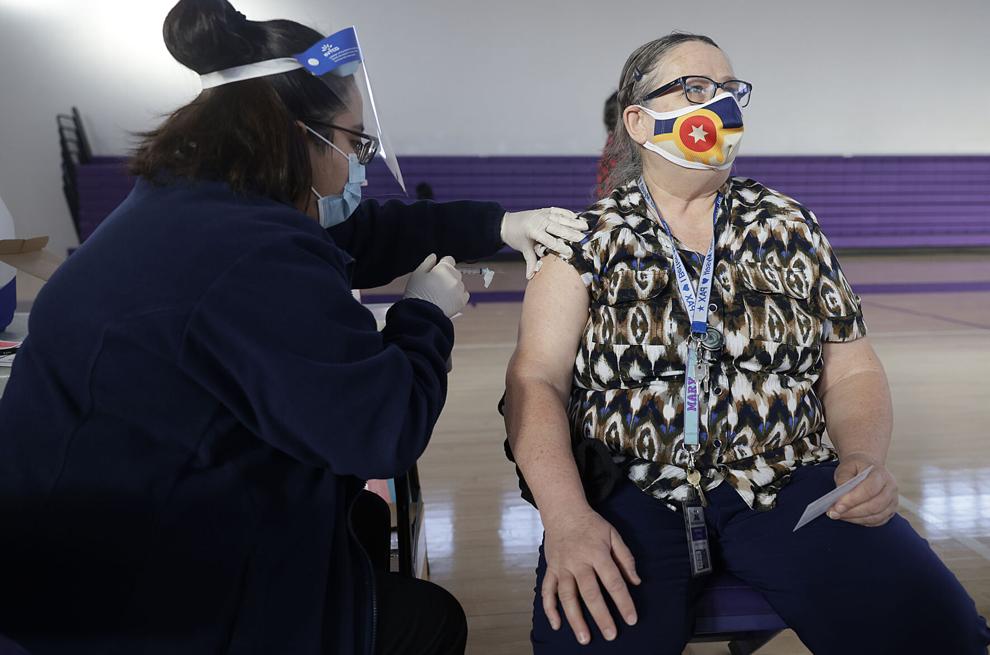 Can I choose whether I receive a Moderna or Pfizer shot?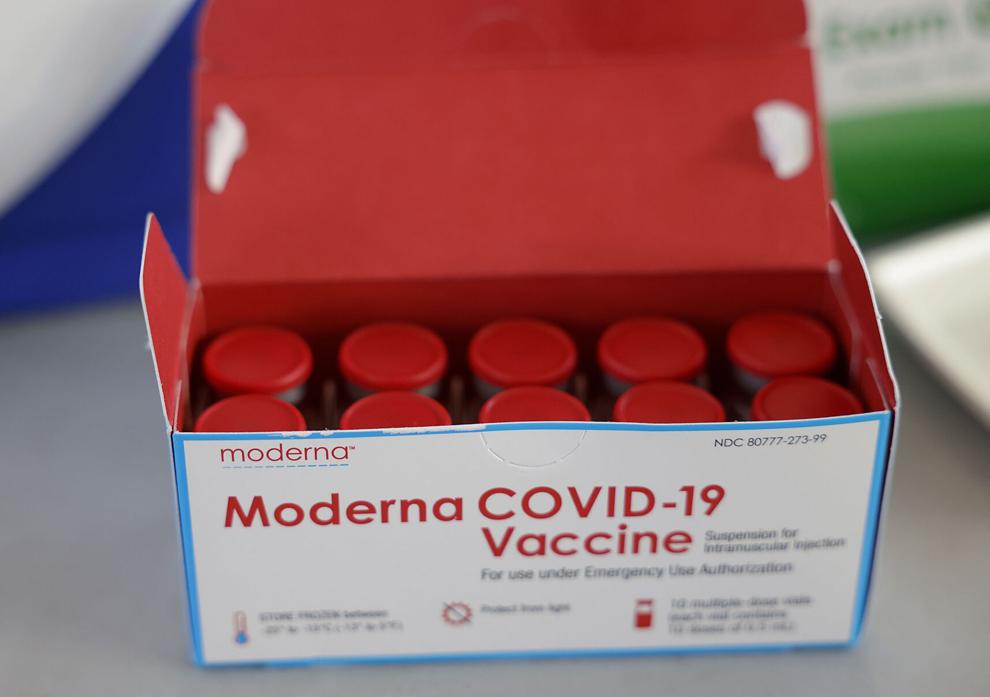 Will I be able to drive-through to get my vaccination or will I have to go inside a facility?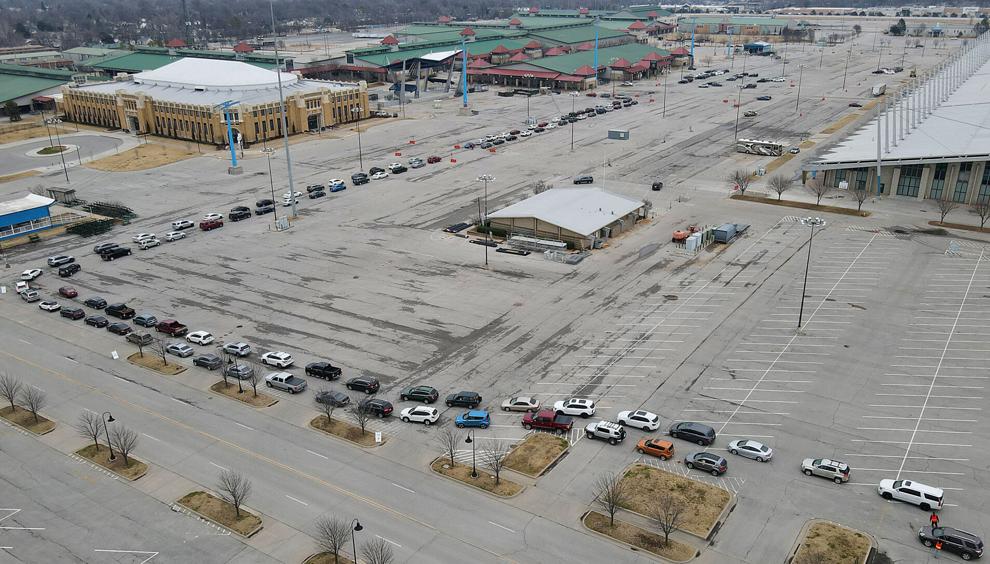 If I have already had COVID-19, do I still need to consider getting the vaccine?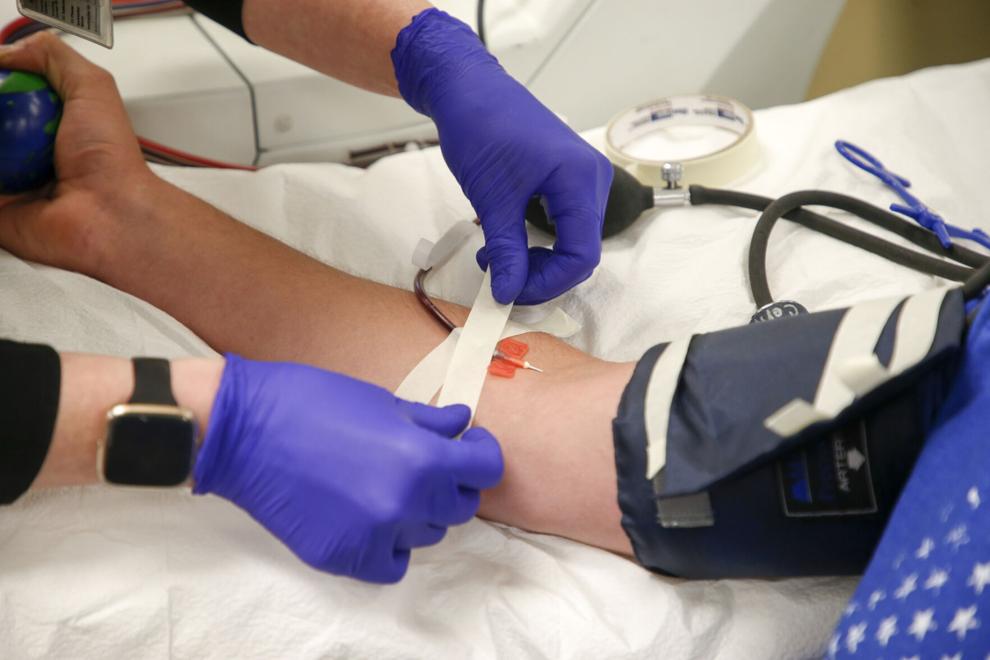 Do I still need to practice the three W's after getting my vaccination?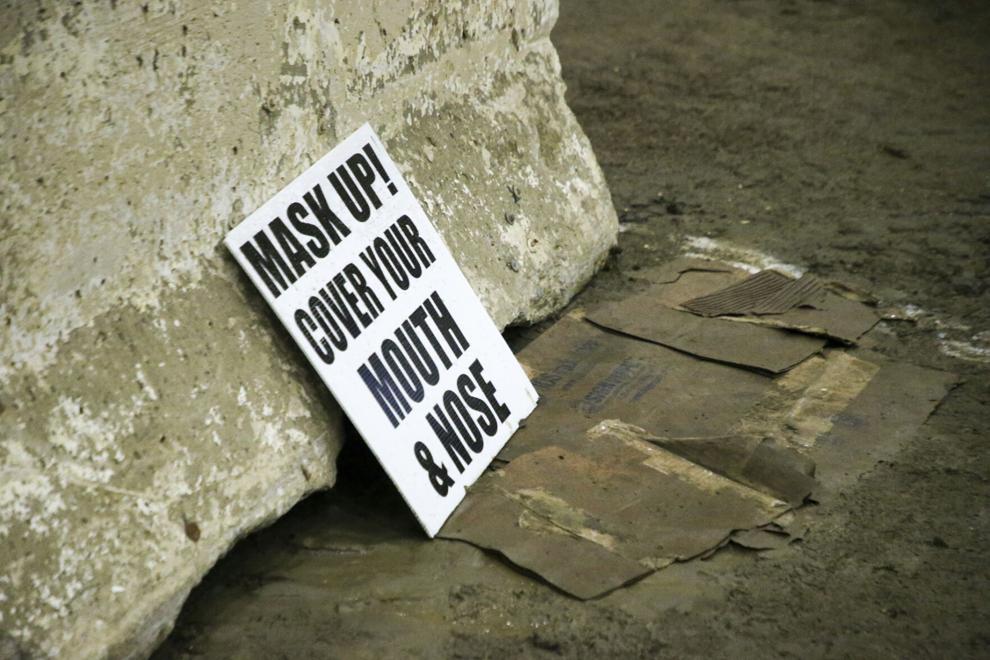 Can you be a carrier of the virus after receiving a vaccination?
Why do I have to wait 15 minutes before being able to leave after my vaccination, and what side effects are common?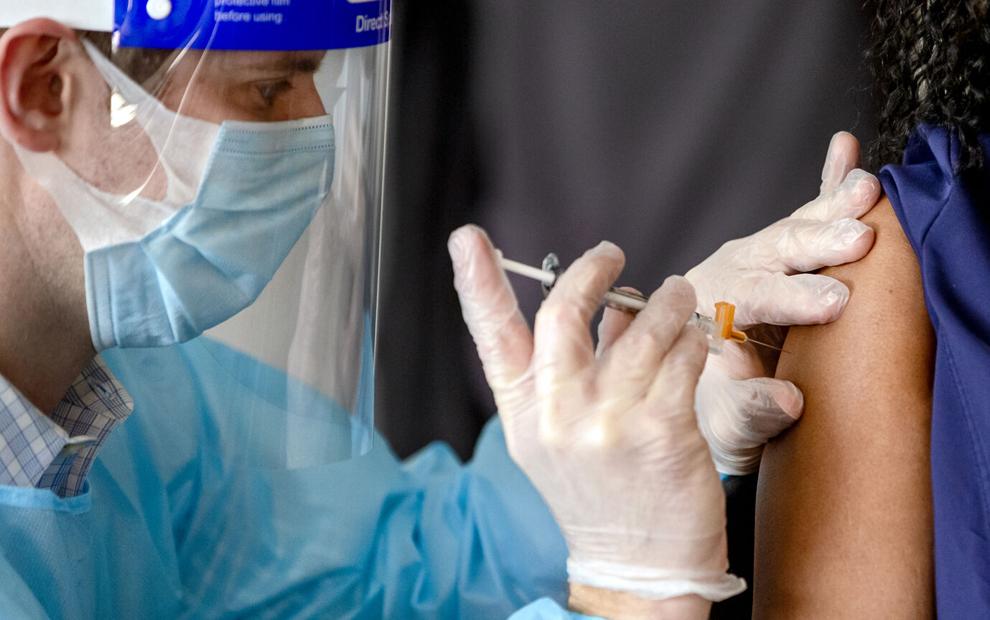 How many vaccine doses have gone to waste in Oklahoma?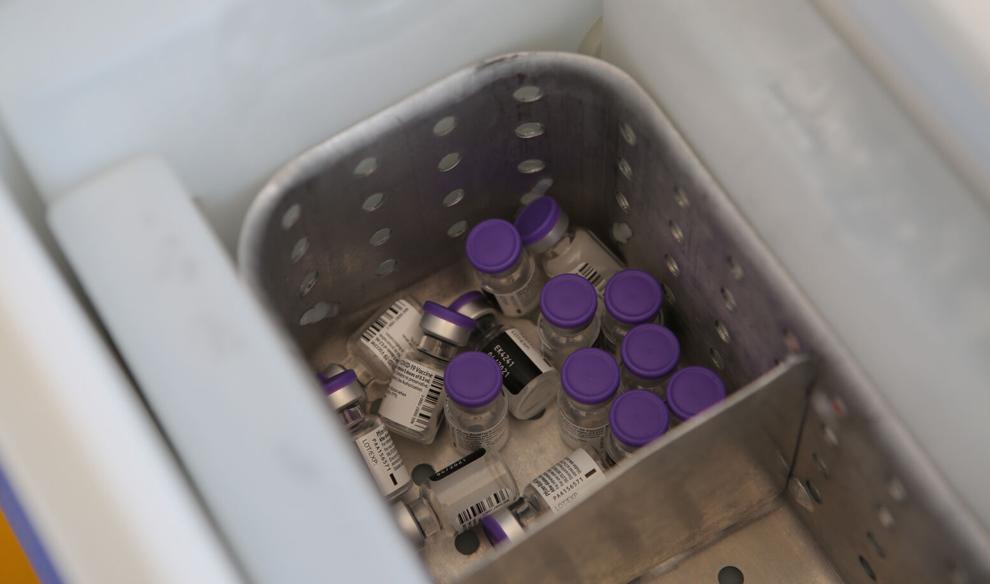 12 months for just $26