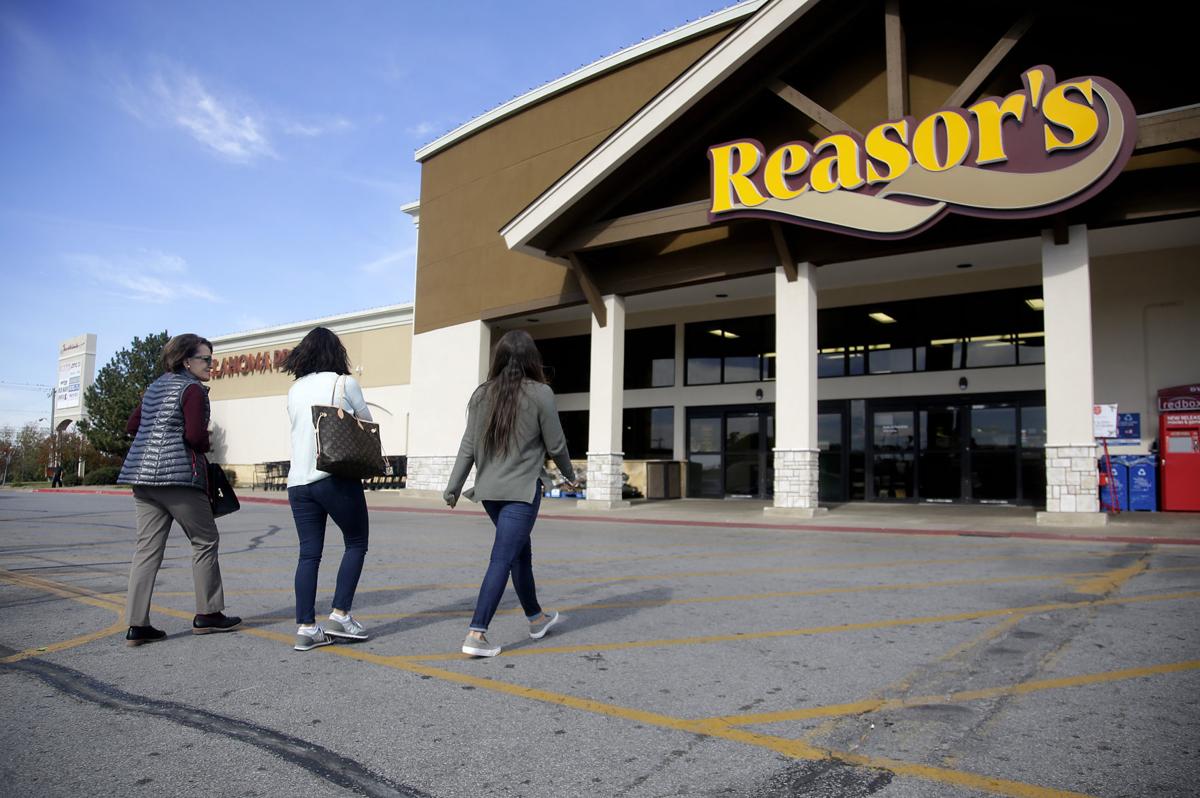 Ying Qi had never heard of money-saving smartphone app Ibotta until a friend recommended she check it out last month.
Now the Tulsa resident and COO at Fredric E. Russell Investment Management Co. said she's hooked. In the past three weeks, Qi said, she's saved $37, mostly by buying groceries she would have anyway, such as milk, eggs and wine.
"I thought, 'Oh, I'll give it a try. I do grocery shopping all the time, it won't hurt,'" Qi said when her friend started raving about the service.
"Plus I like deals — I really like deals. I think this app is brilliant."
Launched in 2011, Denver-based Ibotta (named for "I bought a …") partners with brands and retailers to offer rebates on items like groceries, electronics and clothing. Consumers can download the free app and submit receipts from area stores such as Reasor's, Wal-Mart and Sprouts to get cash back on qualifying items.
Generic items like any brand of bread, bananas or milk gets consumers 25 cents each, whereas brand-specific and higher ticket items earn more.
As smartphones and the internet become increasingly entrenched in every aspect of our daily lives, the ever-popular consumer activities of couponing and deal-hunting has gone digital, too. We're bombarded with ads for various services promising to reveal the best deals and get us cash back with a few clicks and swipes.
The money-saving promises aren't too good to be true, said Lisa Lee Freeman, a consumer expert and former editor of ShopSmart magazine.
Freeman said to maximize the experience, consumers should read cash-back services' privacy policies and try to stick with one app to build up points faster — that way the more you shop, the more money you'll get back. Comparing the percentage-back deals at preferred retailers will help consumers decide which service is the best for them.
"Many apps have become super-easy to use, and some are adding great features that make your shopping a snap," Freeman said.
She suggests using the technology to automate savings. A paid spokeswoman for Flipp, a free service that aggregates local weekly ads and coupons, she imports her shopping list into the app and lets it automatically round up the best deals, as well as any available coupons.
"Stocking up on essentials during sales is one of the best strategies for saving because you're buying when prices are low," Freeman said.
"It works great for cereals and pasta and other items that last for months in the pantry but also for fresh produce and meats, which can be frozen and also stored for months."
Ebates is Owasso resident Lauren Reeves' online saving tool of choice.
When she's planning on making an online purchase for something like clothing or shoes, Reeves said she checks Ebates first to see if there are any current cash-back deals for shopping that site. Usually the savings is 1 to 3 percent, she said, but sometimes there are special promotions for 6 or even 8 percent.
Reeves said she signed up for the service in 2009 and has received a total of $341.19 in rebates.
"That's not huge, but it's money that I was going to spend anyway," Reeves said.
Casey Smith
918-732-8106
Twitter: @casey_garrison