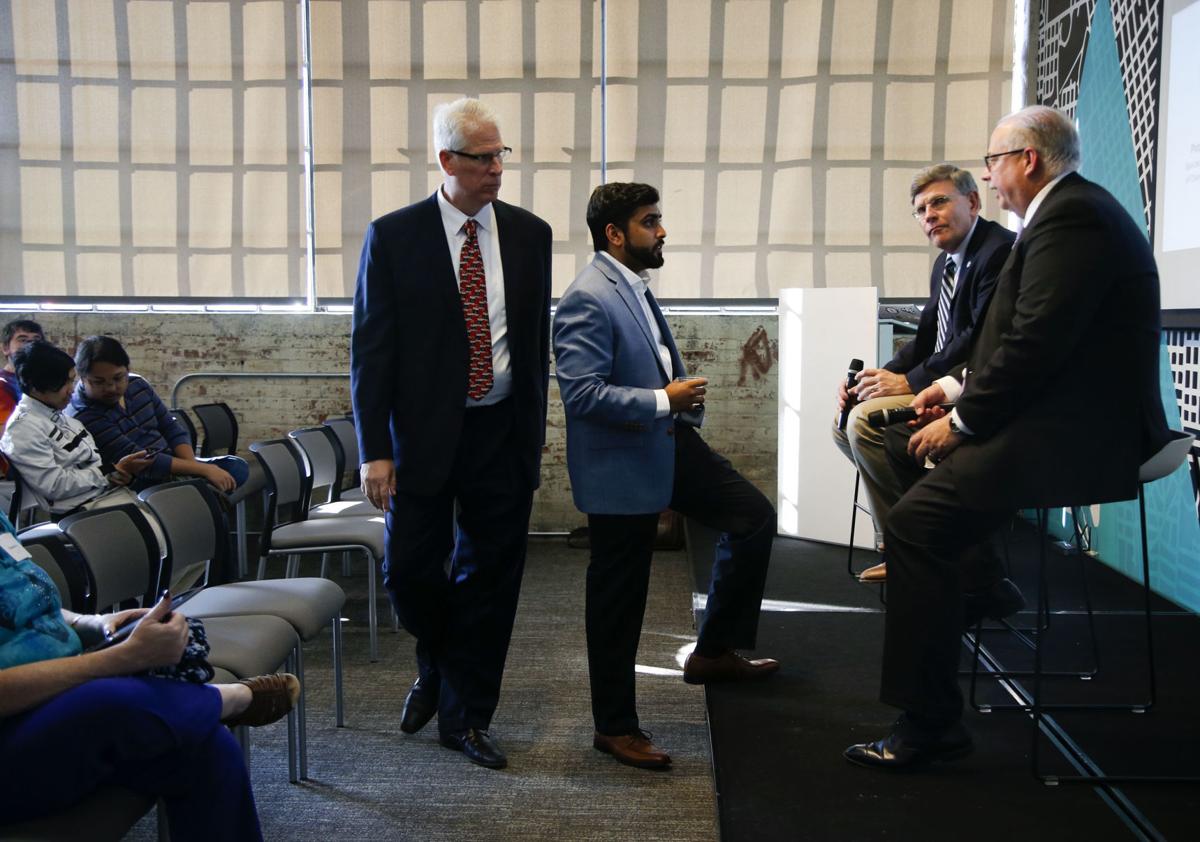 Coding Dojo, Tulsa's first coding boot camp, has a new online program to introduce developers to data science.
The four-week course, which starts Aug. 12, will be led by former West Point professor Isaac Faber, who holds a Ph.D from Stanford University and is the chief data scientist for MatrixDS. The online course features video lectures and tutorials, as well as 10-20 hours per week of independent study and projects.
Tuition is $2,795 and the deadline to enroll is Aug. 9. Applications can be filled out at www.codingdojo.com/intro-to-data-science-course, and applicants must have a high school diploma or GED, a solid understanding of linear algebra and experience with basic Python topics such as flow control and functions.
A fast-growing field, data science has a job demand that is expected to grow by 19% by 2026, according to the U.S. Bureau of Labor Statistics (BLS).
Computer and information research scientists invent and design new approaches to computing technology and find innovative uses for existing technology. They study and solve problems in computing for business, medicine, science and other fields.
Most jobs for computer and information research scientists require a master's degree in computer science or a related field. In the federal government, a bachelor's degree may be sufficient for some jobs.
Nationally, the median annual wage for computer and information research scientists was $118,370 in May 2018, according to the BLS. Oklahoma employed 510 people in that field in May 2018, with an annual mean wage of $84,070.
Coding Dojo Tulsa launched in 2017 in partnership with the George Kaiser Family Foundation. Other campuses are in Berkeley, California; Boise, Idaho; Chicago; Dallas; Orange County, California; San Jose, California; Seattle and Tysons, Virginia.
Rhett Morgan
918-581-8395
Twitter: @RhettMorganTW