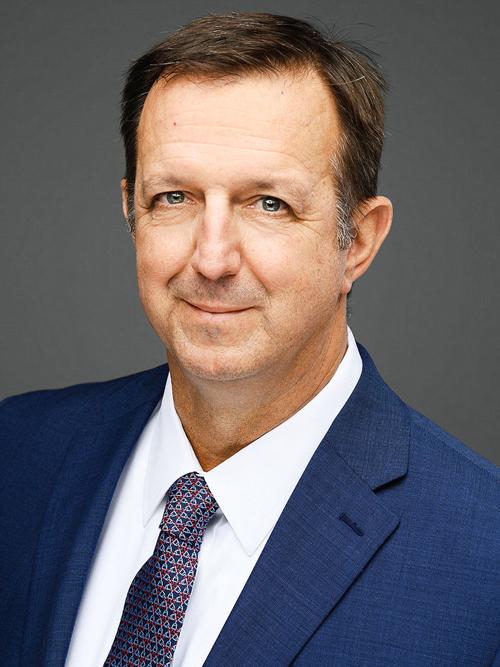 NBC, parent company of Blue Sky Bank and Bank of Cushing, introduces Brian Schneider as CEO of NBC, Blue Sky Bank and Bank of Cushing effective October 1.
Schneider has over 30 years of banking experience ranging from managing middle market corporate lending for one of the nation's largest banks to building a high growth community bank that ranked in the top quartile of the nation's most profitable banks. Most recently, Schneider served as the Chairman/CEO of the First National Bank of Beeville (Beeville, TX) for more than six years in which the bank's assets grew over 50% and profitability grew over 300% until its merger in 2019 with Spirit Bank of Texas (STXB), a publicly-traded Texas bank.
Gentner Drummond, majority owner of NBC, commented "Recruiting Brian from San Antonio is one of the Oklahoma banking industry's greatest coups of the decade. He is an exceptional leader who will shift the paradigm, bringing great value to our customers and employees while remarkably enhancing the financial industry in our banking communities of Tulsa, Cushing, Pawhuska and Cleveland."
"The Blue Sky Bank and Bank of Cushing culture, community commitment and strategic positioning are the characteristics that prompted my move to Tulsa," Schneider said.
"These banks are on the precipice of something unique, and I am excited to be part of their future. Shelley and I are already enchanted with Oklahoma and are eager to ingrain ourselves in the Tulsa community."
Schneider is replacing current CEO Evans Rector who is transitioning to a consultant role.
"I have thoroughly enjoyed my tenure with Blue Sky Bank and greatly relished the acquisition and integration of the Bank of Cushing," Evans said. "These banks, their employees and their customers are remarkable, and I am glad to hand the reins to Brian who will bring a new level of banking to our communities."
"Without Evans' great leadership, we would not be where we are today. He has changed our culture and prepared us for great growth into the future. We are indebted to his vision, wisdom and leadership" said Drummond.