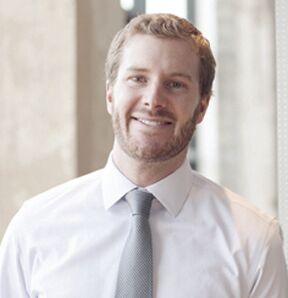 Wallace Engineering is pleased to announce the addition of Jordan Rodich, PE, CFM to our principal group.
With an emphasis on client care, mentorship and business development, Jordan couples his civil engineering know-how with a strong understanding of business practices. Jordan has played an integral part in the continued growth of our firm.
Jordan Rodich, PE, CFM, joined Wallace Engineering as a summer intern in 2008 and began working full-time in 2009. He earned his Bachelor of Science in Civil Engineering from Oklahoma State University in 2008. Jordan has experience in site development projects that include grading, detention/drainage,  utility relocations, roads and parking lots. His experience includes educational, retail, hospitality, commercial, sports and recreation, civic, residential, healthcare and transportation projects. Jordan is a member of American Society of Civil Engineers and Oklahoma Floodplain Managers Association. Jordan is an Oklahoma Certified Floodplain Manager and has been a licensed Professional Engineer since 2013.