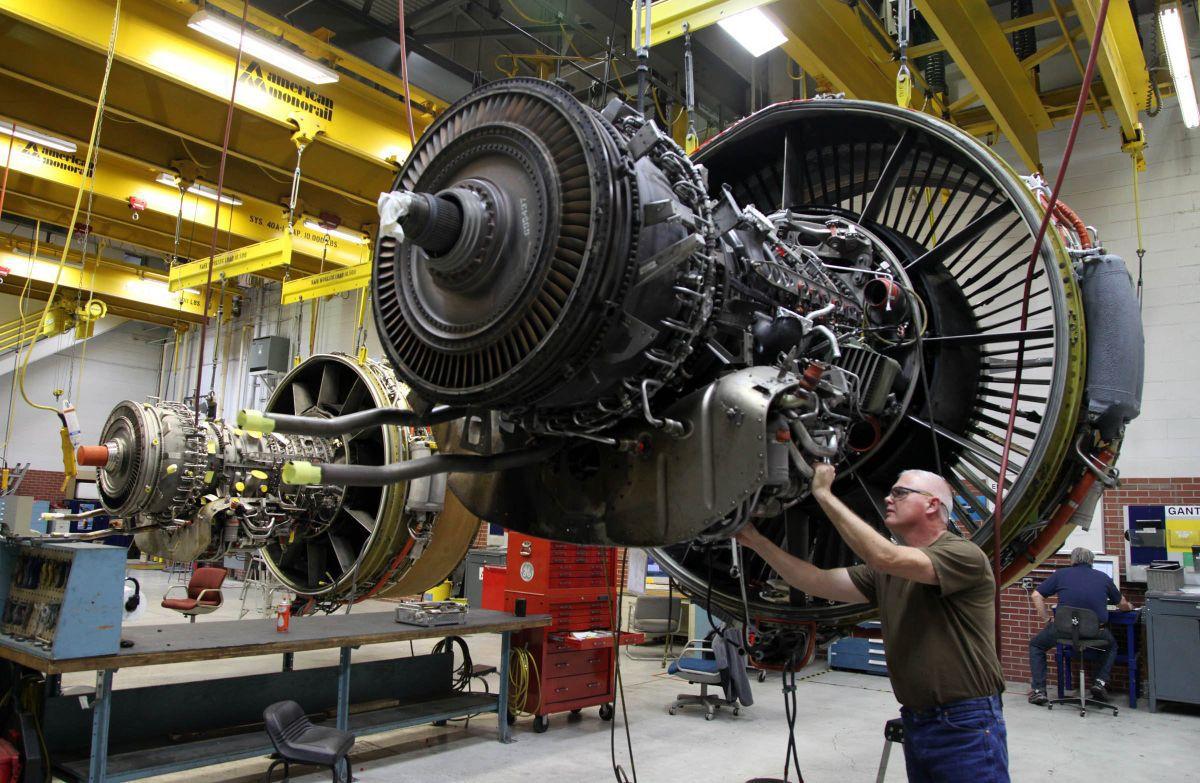 A segment of American Airlines maintenance that is currently outsourced to South America will be coming to the Tulsa Maintenance Base beginning in October.
The Tulsa Maintenance Base, also known as Tech Ops- Tulsa, will take over work on the CFM56-5B engine, which powers a significant portion of the company's Airbus narrow-body aircraft, David Seymour, senior vice president of integrated operations for American, said in a statement.
That maintenance is currently being done by GE Engine partners in Brazil, American Airlines spokeswoman Linda Brock said.
"Tech Ops-Tulsa is here for the long term," Seymour said. "Much like the recent addition of another incremental B737 heavy check line, bringing the -5B to Tulsa builds on the goal of Tulsa performing high-volume, long-running work. When we can identify this type of work and move it to Tulsa, we will."
Over the next several months, American will work with the TWU-IAM Association to evaluate how the work will be supported. Up to 80 positions will be needed in the existing engine shop to take on the additional work, although whether any of those positions will be new is unclear, Brock said.
"This announcement is great news for the American Airlines Tulsa Maintenance Base, which is the world's largest commercial airline maintenance facility, and for the Tulsa community," Gov. Mary Fallin said in a statement.
"This exemplifies the quality of industry-leading heavy maintenance work performed by the employees at the Tulsa maintenance base. It means a significant increase in the amount of money American Airlines will spend with Oklahoma vendors."
Tech Ops-Tulsa employs 5,200 people and handles aircraft overhaul and component and avionics repair. The 3.3-million-square-foot facility was founded in 1946.
"This announcement confirms the commitment of American Airlines to the maintenance base and Tulsa area, thanks to the long-standing performance of the Tulsa technical operations team," Tulsa Mayor G.T. Bynum said in a statement. "American Airlines serves as a major contributor to our local economy, and we look forward to the continued partnerships with the aerospace industry in Tulsa."
Seymour said Tulsa has established first-rate processes for the CFM56-7B program, bringing the turnaround time of a heavy-shop engine visit to a "world-class average of 53 days."
Because of that expertise and with the 20-year contract with GE set to expire, he said the clear answer was to put the in-source option up against external vendors.
"The base has a world-class reputation for its industry-leading heavy maintenance engine processes and turnaround times, making Tulsa the logical choice for this additive engine work," Mike Neal, president and CEO of the Tulsa Regional Chamber, said in a statement.
"We are very pleased with this announcement and the opportunities it brings to the Tulsa region. We look forward to strengthening our long-term partnership with American Airlines."
Rhett Morgan
918-581-8395
Twitter: @RhettMorganTW