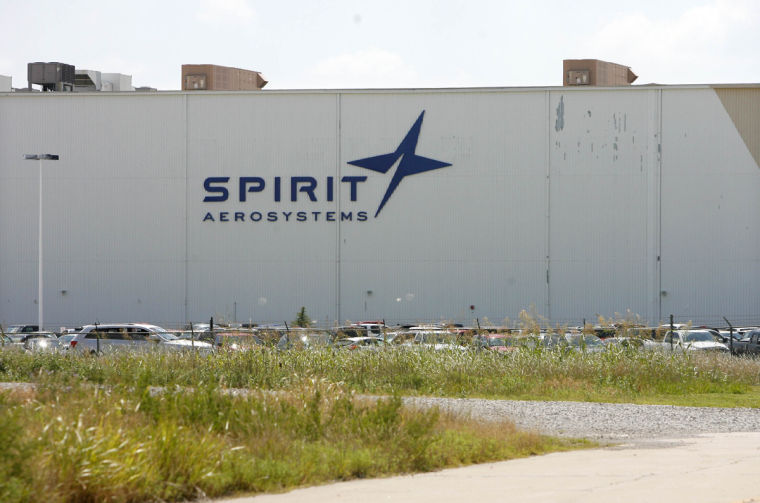 After more than a year on the market, Spirit Aerosystems announced on Tuesday that it finally struck a deal with a buyer for the Gulfstream projects at the company's Tulsa facility.
Wichita-based Spirit Aerosystems is selling its Gulfstream G650 and G280 wing programs to Triumph Group Inc., an international supplier of aerospace components and systems headquartered in Berwyn, Pennsylvania.
Triumph is one of the companies that in recent months was rumored to be interested in buying Spirit's Tulsa plant.
Triumph will offer new contracts to all Spirit's employees in Tulsa who are working directly on the Gulfstream wing programs. However, it is possible that Tuesday's events could lead to job losses for the area.
"Layoffs will occur if employees make the individual decision to not accept offers from Triumph," Spirit Aerosystems spokesman Jarrod Bartlett said. "If they have seniority per the collective bargaining agreement and choose to reject the offer from Triumph they may displace a junior employee working on other programs at Spirit."
There is no way to know the number who could be affected by layoffs, Bartlett said, because Spirit Aerosystems does not and has no way of knowing what individual decisions will be.
"I want to emphasize every current Gulfstream employee who is currently performing work on programs that will be transferred will be offered a position at Triumph, it is an individual decision after that," Bartlett said.
Spirit Aerosystems' facility in Tulsa employs around 2,700 people. Of that workforce, approximately 800 to 900 work on Gulfstream projects.
Other employees at Spirit's facility work on the manufacturing of a variety of Boeing projects. For now, Spirit will continue to make Boeing products at its Tulsa facility even after it transfers Gulfstream work to Triumph.
In August 2013, when Spirit announced it was looking for a buyer for Tulsa, the company put its entire facility up for sale. However, speculation began this summer that Spirit would sell only some of its Tulsa-based projects, as it did Tuesday.
Spirit's end goal, analysts said, was to divest itself of the Gulfstream projects that had cost the company millions.
"As for the other Tulsa programs, we are taking a pause in the process to evaluate the remaining work," said Larry Lawson, Spirit AeroSystems president and CEO. "There are a number of factors to take into consideration, including exploring our options within the community and with other constituents who have approached us. We won't rush the evaluation and will provide an update as soon as we are ready."
Bartlett said that the Tulsa facility is already laid out in a way that physically separates Gulfstream and Boeing work.
Spirit Aerosystems put its McAlester manufacturing facility up for sale along with Tulsa operation in August 2013. But Gulfstream programs at McAlester are not immediately affected by the sale to Triumph, Bartlett said.
Triumph Group aims to close the sale by the end of the calendar year, the company said in a news release Tuesday morning.
Triumph said in the release that it will continue to produce wings in the Tulsa facility with support of existing technical and operational resources.
In an email Tuesday afternoon, Triumph spokeswoman Lynne Warne said long-term plans are not yet in place. "When the transaction closes, we will continue production of Spirit's Tulsa facility," Warne said. "We need to stabilize the workforce and access the capabilities of the facility and employees before making any long-term plans."
Warne reiterated that Triumph will offer employment to all Spirit employees currently supporting the Gulfstream G650 and G280 programs. She said that positions and pay in contract offers will remain the same.
"So that we can focus on meeting our customer commitments and determine the best methods for integrating Tulsa's operations in with Triumph, no relocations will be allowed within the first 12 months of workers becoming Triumph employees," Warne said.