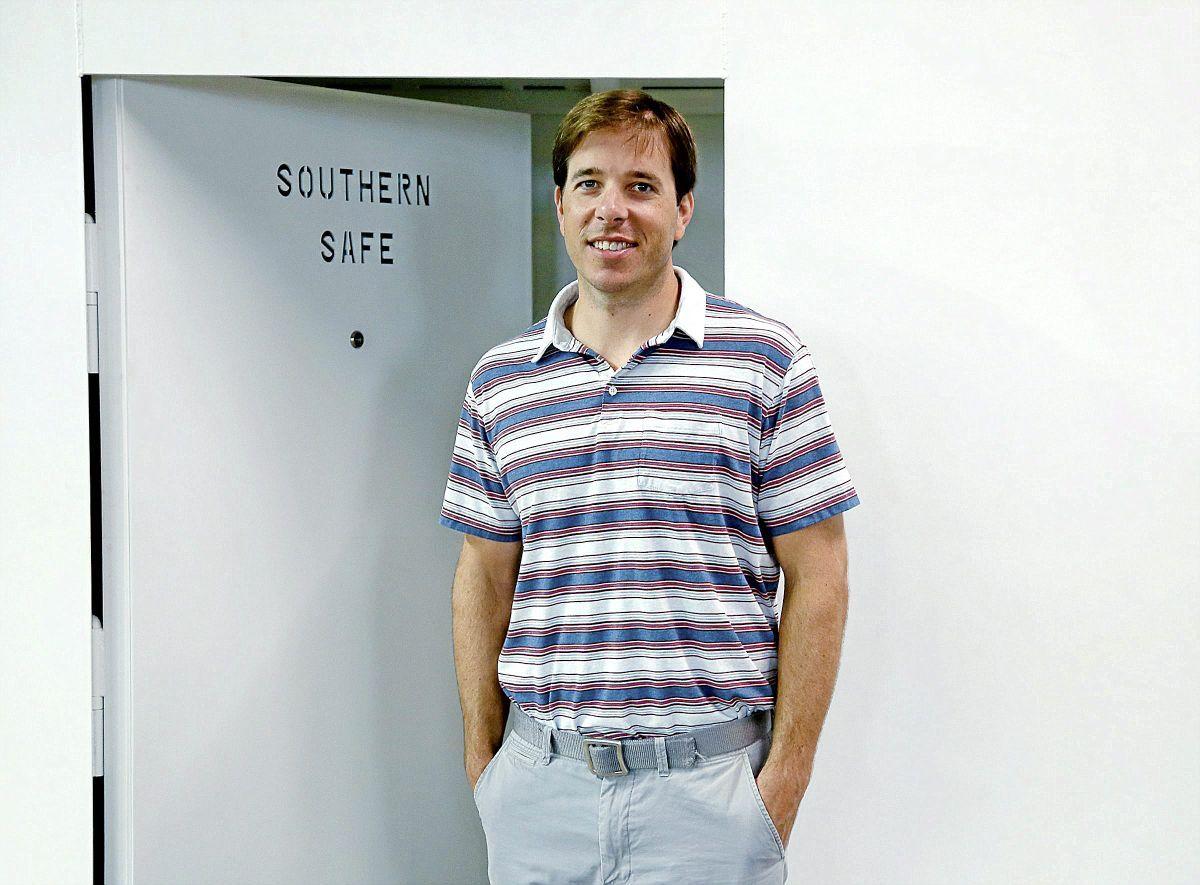 In 2011, David Tidwell, moved by the region's tornado devastation and a need for family safety, added the manufacturing of safe rooms to his fourth-generation, family-owned steel products business, Southern Sheet Metal Works Inc. He serves as vice president and oversees all aspects from purchase to installation. The parent company has operated in Tulsa for 110 years. His above-ground safe rooms are available for residential, business and community use.
1. Why did you decide to create Southern Saferooms?
After the tornadoes in Joplin and central Oklahoma, we saw a need for affordable, well-built and safe storm shelters.
Being in the metal fabrication business and utilizing the machinery we have enabled us to create a unique shelter design that provides an added level of strength and structural integrity with our radius corners and installation processes.
2. Where did the designs of your safe rooms come from?
Our safe rooms were designed in-house by our design team. Using structural design expertise and seeing how we could improve on what was in the market already, we designed what we believe to be the most structurally sound shelter being built.
That design was then taken and reviewed by an independent engineer to ensure it met all FEMA standards.
3. How do you test your products?
Our product was debris-tested at Texas Tech University's Wind Science and Engineering Research Center.
The test consists of shooting 2x4s at 100 mph at the safe room. This simulates the debris field from an EF5 tornado. Once we passed the debris test, we met FEMA 320/361 and ICC 500.
4. You have several above-ground designs available for residential use. What products do you market for businesses or communities?
We market the same designed safe rooms, but on a larger scale, for commercial applications and communities.
The commercial and community safe rooms we have installed are built for a larger capacity than the residential models using the same design criteria. The largest so far is a 25-person capacity safe room for the Sac & Fox Nation in Shawnee.
5. Your parent company, Southern Sheet Metal Works Inc., has been around for 110 years and is in the fourth generation of family ownership. What are the keys to having such a successful, long-term business?
There are several keys and challenges to sustaining a successful business for 110-plus years. An integral part of our success and longevity are our employees, many of whom have been here at least 25 years and have been instrumental in sustaining the company.
We are always looking to see what or how we can improve ourselves for the customer and the company. The company has re-invented itself many times over as the marketplace has changed over the years.
Beginning with cornice works in the early 1900s to HVAC and industrial ventilation systems to specialty stainless steel fabrication to above-ground safe rooms, we are always looking to evolve as we grow.
John Stancavage 918-581-8314