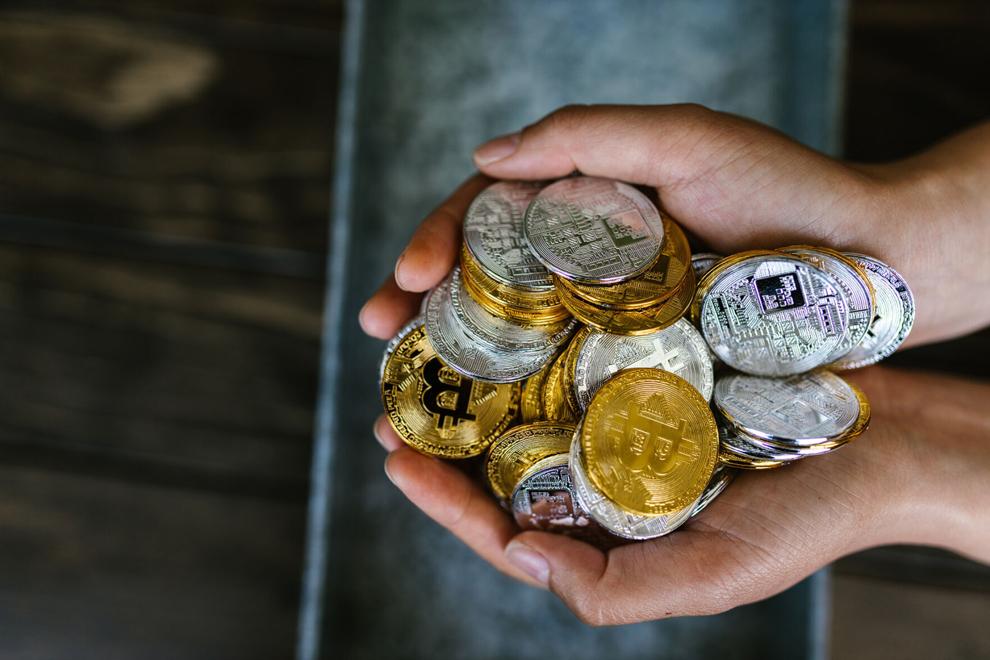 Since Bitcoin was invented, hundreds of cryptocurrencies have been created for various uses. A relatively new network, Algorand, uses a native cryptocurrency, ALGO, to enable the convergence of traditional and decentralized finance. Participants can create tokens and smart contracts representing new and existing assets on the Algorand platform. You may already have noticed the algorand coin price alongside others if you are familiar with the crypto market.
The Algorand Foundation oversees the development and funding of this project and its cryptocurrency. While that is happening, the protocol was designed to facilitate a decentralized environment. Algorand is popular for its advanced features, novel technology and fast transaction speeds.
Are you interested in Algorand (ALGO) but need help figuring out where to start? This guide will help you bring yourself up to speed on the project, so you can start trading immediately.
Algorand (ALGO) — What is it?
Algorand is a decentralized, open-source network that uses proof-of-stake to allow decentralization, scalability, and security to coexist. There's a lot of trouble with scalability, safety, and decentralization on one blockchain network. It aims to deliver full decentralization, top security and scaling while handling 1,000 transactions a second.
This project was launched in 2019 to enable emerging and existing businesses to operate in a decentralized economy. It is the native cryptocurrency within the Algorand system. ALGO participants get instant transactions with ALGO and can earn rewards. The system relies on ALGO holders and ALGO block producers or node runners.
Decentralized applications (dApps) can be built with Algorand smart contracts. "Pure proof-of-stake" is Algorand's scaling alternative to Ethereum's smart contracts. Users can deploy new tokens on the Algorand network or transfer existing assets.
Algorand: How does it work?
Algorand uses a pure proof-of-stake consensus mechanism with a Byzantine agreement protocol for security, scalability and decentralization. If a node breaks, automating the protection of staked ALGO balances is possible.
This protocol uses a "pure proof-of-stake" algorithm to secure the network. However, despite some users' power, the system is codependent.
Algorithm transactions are instant and final and can be processed 1,000 times per second. A decentralized economy has an anti-inflation mechanism that limits total supply. ALGOs are minted at the genesis and distributed to ALGO holders and network participants every time a new block is created. Algorand solves the storage problem in blockchain by letting new users participate in network storage immediately. The two-tiered decentralized network Algorand facilitates these features and protocols.
Algorand: What makes it unique?
Algorand's unique approach makes security, scaling, and decentralization all work together. Algorand can process around 1,000 transactions in a second, and makes it easy to develop, deploy, and manage dApps.
As a decentralized economy with apps and crypto assets is built, participants can create and deploy their tokens. ALGO uses pure proof-of-stake so all users, including node runners and holders, can participate in network governance and be rewarded. Algorand has unique features and novel technology, making it one of the fastest blockchain networks.
What makes Algorand valuable?
Many factors can affect Algorand's value and market price, including its technology and functions, adoption, network utility, etc.
The finite supply of Algorand makes it valuable, and ALGO's supply has been limited to 10 billion since Algorand's inception. These funds go to node runners, end users, and the Algorand Foundation. The market value of Algorand depends on buying and selling activity and market trends.
What is the circulation rate of Algorand (ALGO) coins?
The 10 billion ALGOs are estimated to be in circulation for less than a third. A total of 3.038 billion ALGOs circulated in May 2021. A certain amount of time will pass before the maximum supply of ALGO coins is exhausted. ALGO minted 10 billion coins at genesis. As with Bitcoin, the finite supply may suppress inflation.
Final words: How to use Algorand
Algorand lets you create decentralized applications using smart contracts. Algorand combines speed, security, and decentralization in one blockchain. The Algorand decentralized finance platform provides perfect scalability for users and developers. The network uses native crypto. You can send payments, create dApps, stake, and trade with Algorand (ALGO).
---
Lee Enterprises newsroom and editorial were not involved in the creation of this content.