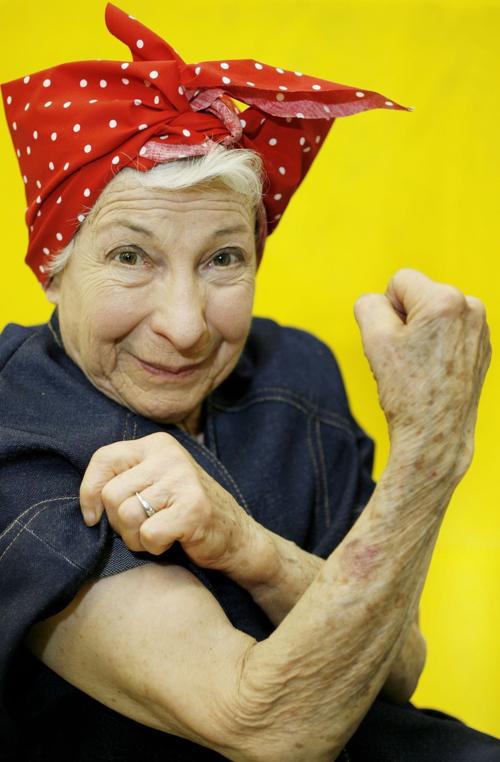 Marina Metevelis, Tulsa's own "Rosie the Riveter," will be the guest speaker for a VFW Post 577 fundraiser brunch from 10 a.m. to noon Sunday.
Metevelis has been director of The Heritage Center at Tulsa Community College since 1992 and TCC librarian from 1970 to 1992.
The 94-year-old Metevelis was 16 when Pearl Harbor was bombed in 1941. She applied for a job at the Wichita (Kansas) aircraft plant where B-17 Flying Fortresses were manufactured, and she became a riveter her senior year in high school.
She married Don Metevelis, an Army man who had survived Omaha Beach on D-Day. He died in 2003.
Debbie Higgs, former owner of the Route 66 Diner, will prepare a brunch for the event, and beverages such as bloody Marys, mimosas and Kir Royale will be available for purchase.
The post is located at 1109 E. Sixth St.
Scott Cherry
918-581-8463
Twitter: @ScottCherryTW