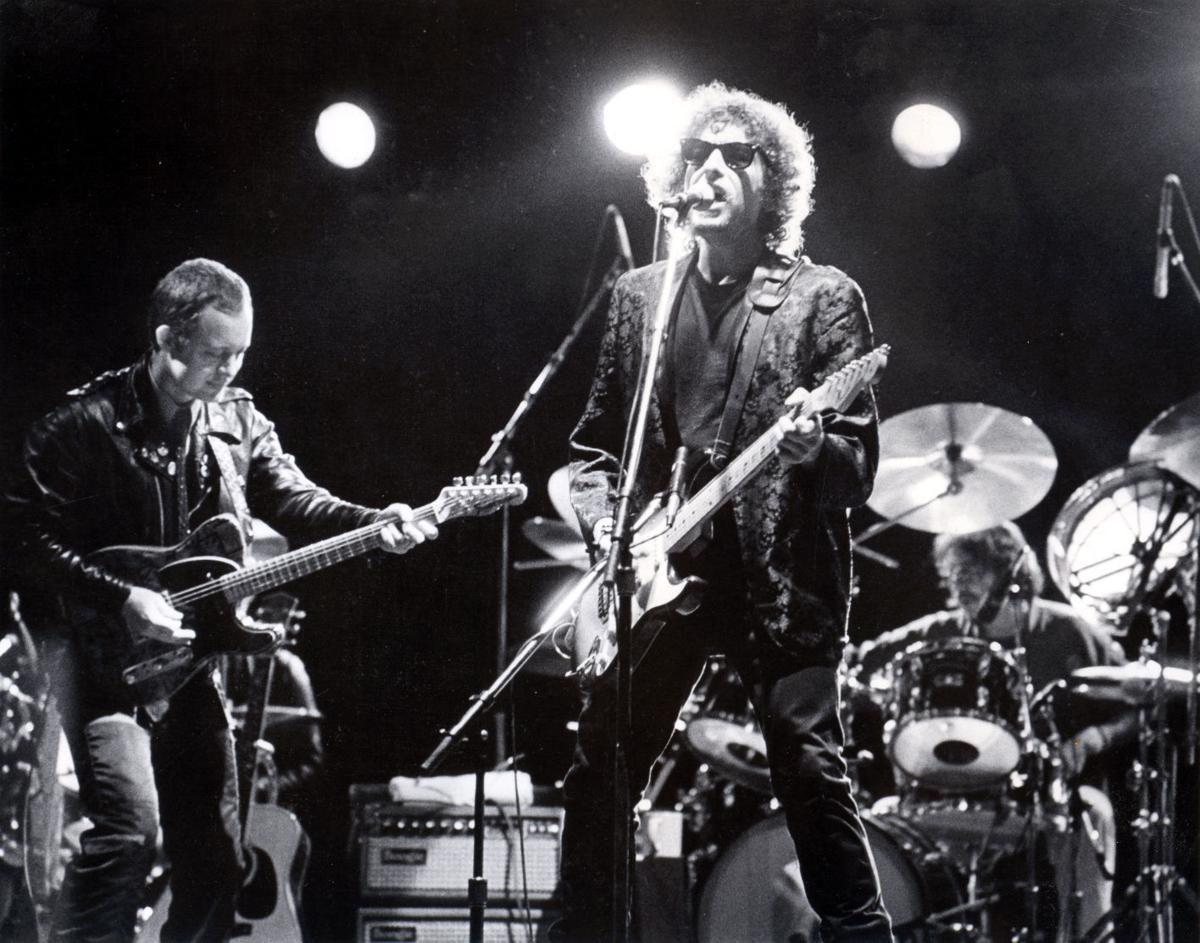 When Steve Ripley was asked to curate this week's special Bob Dylan tribute show at Cain's Ballroom, it was the same time he learned that the Bob Dylan Archives would soon make their home in Tulsa.
Ripley, who played in Dylan's band at one point in his long career, was surprised, to say the least.
"The reason he was calling me was for this gig, but the impact washed me out," Ripley said. "Like your mom always says, 'When it's too good to be true ...' but in this case, it was" true.
It was announced in March that thousands of pieces of Dylan's archive would be housed in Tulsa due to a partnership between the University of Tulsa and the George Kaiser Family Foundation. The pieces are making their way to Tulsa over the next couple of years as a permanent home for the archive is created.
Not long after, groups announced a special show featuring several local and national musicians playing Dylan favorites. "On a Night Like This" will feature about 30 musicians performing a range of Dylan songs. It's a lineup and setlist curated by Ripley. The show is set for Friday at Cain's Ballroom.
In a way, Friday's show is a big introduction of Dylan's work to Tulsa, with Dylan's songs, stories and experiences told by several top-notch musicians, all together for one time only.
"It's like saying, 'Hey, hello, ain't it grand,' " Ripley said about the show. "It does mark the beginning of this thing. It's not like we had this and wasn't that fabulous. No, this is the beginning."
But Ripley was hesitant. First of all, Ripley doesn't play often anymore, not since his last gig with The Tractors. And when musicians play in Dylan's band, you don't talk about the band or about Dylan, "and you certainly wouldn't play a tribute show. And I hate that word," Ripley said.
But he learned the show had already been cleared by Dylan's camp and they were on board.
"It started winning me over," Ripley said. "It seemed too important to not do."
Ripley assembled his dream house band to perform these songs that includes himself, John Fullbright, Fats Kaplin, Davey Faragher, Pete Thomas, Terry Ware, Daniel Walker, Jimmy Karstein and the McCrary Sisters.
"The effort they put into this is astounding, and I keep thanking them," Ripley said.
It was a chance also for Ripley to go back and listen through these Dylan songs to find which ones would fit with the band and the parade of guest singers, which includes Jimmy LaFave, JD McPherson, John Moreland, Elizabeth Cook, the Red Dirt Rangers and several others.
Ripley is quite familiar with the Dylan catalog. Ripley said over more than 70 shows, the band was good at following where Dylan would go with a song. Revisiting them with this show in mind reminded Ripley why Dylan was a leader in the music world.
"The challenge has always been what not to do because there are so many songs," Ripley said. "It's a great band, lots of singers that I think are worthy of being there. I had an overriding concept through the whole thing and that's that everybody who is there is happy to be there. Without hesitation, everybody responded with an enthusiastic yes."
The announcement that the Bob Dylan Archive would be housed in Tulsa drew international attention. Many of the items included in the archive have never been seen before and includes stacks of notebooks and handwritten lyrics.
Ripley said he understands the gravity of the announcement, what kind of a difference it makes to have that physical material available for inspection. It's a special feeling he learned from another Tulsa destination: The Woody Guthrie Center.
"That just wiped me out," Ripley said. "That's what we're getting here in Tulsa is the cousin or sister to that Woody Guthrie stuff, getting to see that Bob Dylan process in front of you."
That process has created some of the most revered songs in American history, and Friday's show hopes to do them justice. Ripley said the musicians hope to present them well and "the goal here is to serve those songs."
"It's liable to be one of the best evenings of my life and everyone's collective life," Ripley said.
Jerry Wofford 918-581-8346
Be the first to know
Get local news delivered to your inbox!