"We had a little bitty scoreboard. It was embarrassing," he recalls. "I asked the superintendent at that time whether I could try to raise money for a scoreboard. She said, 'Sure, go ahead,' but I'm sure she was thinking, 'Yeah, good luck with that.'"
Condict's quest for a better scoreboard began a few weeks later, during his first appearance at a Wagoner Rotary Club function.
"By the way," he told the Rotarians, "we're looking at putting up a new scoreboard. If anybody is interested in advertising on it, let me know."
See tonight's schedule and scores
Before Condict left the room that day, he had $45,000 in checks and pledges.
"We got that money from eight or 10 business people who wanted to help," Condict remembers, "and they didn't even know me yet."
W.L. Odom Field was outfitted with a fresh scoreboard. The Rotarians' generosity was a resounding indicator that Wagoner people would support any attempt to end the Bulldogs' slump.
Wagoner football had a record of 16-44 in the previous six seasons, and yet Condict's first message to his new players centered exclusively on immediate success.
"I had been on teams that were 2-8, 4-7 and 2-8. I was tired of it," said Trey Edwards, who was a senior offensive tackle during Condict's first season. "After (Condict) came in as the new coach, there was an announcement at the school: 'All boys who want to play football should report to the basketball gym.'
"We all showed up and coach Condict said, 'I'm not here to rebuild. I'm here to win.' Most new coaches say that, but when coach Condict said it, we really believed it. There was just something about him. It pumped me up to have fresh blood in the program."
Many of the same players who endured an eight-loss 2004 season became winners in 2005. Condict's first Bulldogs were 11-3. For the first time in 60 years, Wagoner was involved in a state championship football game. The Bulldogs were beaten by Clinton, but Condict's program would not be a one-hit wonder.
Today, the 49-year-old Condict is on the Allan Trimble-Bill Blankenship-Loren Montgomery level of achievement. His big-picture performance is astounding: a record of 188-31 (.858), seven Class 4A championship games, five state titles and a 48-game win streak (which remains the state record in 11-man high school football).
Each of Condict's teams recorded at least one postseason victory, but this might be the most striking of his stats: Condict-coached Bulldog squads have a home record of 102-8.
When visiting players and fans are on their side of Odom Field, they can't help but notice a large banner positioned at the base of the home bleachers: "HOME OF THE 48 STRAIGHT."
There were state championships in 2011, 2014, 2015, 2016 and 2020. In 2010-20, the Bulldogs were 133-14.
The son of Tom Condict, who was inducted into the Oklahoma Coaches Hall of Fame in 2008, Dale Condict applied for the Wagoner job after having been the Comanche head man for seven seasons.
After arriving in Wagoner, Condict crafted a list of immediate priorities.
"I had to find a great defensive coordinator, and I hit the jackpot with Adam Gaylor (who today coordinates the Jenks defense)," Condict recalls. "He was from Wagoner and he's a tremendous coach. I drove a bus route all summer, picking up players to attend workouts and 7-on-7 sessions. I could tell after our first team camp that we were much better than people thought.
"Beyond that, you can draw up the greatest plays in the world, but you're not going to succeed like we have unless you have the support of people in the community. It's all about relationships, man. If I'm going to get a loan, I'm getting it from a Wagoner bank. If I'm going to buy a car, I'm buying it at Kevin Grover GMC. Those are the people you appreciate — the ones who stepped up to help before there was any inkling that we would win like this."
Twenty new starters
The 2020 Bulldogs were unbeaten and rocked Clinton 42-13 in the 4A championship game. There was euphoria in the moment, but after Christmas there was the start of the most extensive rebuilding challenge of Condict's career. From the 2020 team, he would lose 20 senior starters.
In advance of Friday's District 4A-3 showdown at fifth-ranked and undefeated Grove, the eighth-ranked Bulldogs are 6-2 overall and 4-1 in the district. Quarterbacked by junior Gabe Rodriguez (the brother of Wagoner legend Malcolm Rodriguez), the Bulldogs still have a shot at what would be Condict's 12th district title.
"I must admit, I was actually pretty fired up about this season — to see if we could have a winning team, and maybe a (state contender), with 20 new starters," Condict said while having lunch at Smokin' Sisters BBQ in downtown Wagoner.
After Wagoner Public Schools Superintendent Randy Harris arrived to collect a takeout order, he took a seat and talked about the impact of great football on the Wagoner community.
"When I'm at chamber and Rotary (meetings), it's always a big part of the conversation," Harris said. "A lot of people here hang their hats on football. When you're out of town and people hear you're from Wagoner, one of the first things they ask about is the football program.
"I'll be talking with other superintendents from around the state, and they'll ask, 'Are you guys going to win another (championship)?'"
Everyone recognizes Malcolm Rodriguez and Kevin Peterson as having been Wagoner superstars, but the Wagoner dynasty has two cornerstone components: Condict's development of kids who may not graduate to All-Big 12 careers at Oklahoma State, but certainly are difference-makers for the Bulldogs; and Wagoner's good fortune to have kept Condict for 17 seasons.
Combining the championships with his 139-16 record since 2010, it's unbelievable that Condict hasn't been stolen by a big high-school program in Tulsa, Oklahoma City or the Dallas area.
Condict is involved with coaching at every level of Bulldog football. When the seventh-, eighth- and ninth-graders are playing — home or away — the varsity head coach is there. In 17 seasons, he's been absent for only two junior-high games.
In 83 years before Condict was hired, 16 Wagoner players were All-State selections. Through his first 16 seasons, there were 29 Wagoner All-Staters. Edwards was Condict's first All-State performer.
The 2005 season
Defensive line coach Micco Charboneau is the only remaining member of Condict's 2005 Wagoner staff. Charboneau and Condict have a best-friend type of relationship. They're together for a lot of bass fishing. Their kids grew up together.
How has Condict scored such remarkable results in a community that never before had been a consistent winner in football? What is he doing that most other coaches aren't?
"Dale drew up a plan and it stuck. It worked," Charboneau said. "Dale makes it fun for the coaches and the players, but when it's time to work, we don't mess around. We get serious."
So, I replied to Charboneau, Dale Condict seems to have a magic touch.
"That's a good way to put it," Charboneau said. "He's got it, man."
Apparently, Condict also had it during his first season. In Wagoner, the 2005 season — 11 wins and a run to the 4A title game — always will be remembered for having been improbably amazing. As the 2004 Bulldogs had been 2-8, a reasonable goal in 2005 would have been a .500 record.
"The 2005 season was like a Disney movie," Condict says.
Charboneau: "Since we weren't very good the year before, we were the homecoming opponent for a lot of teams in 2005. I'm from Wagoner, so, believe me, I've seen it all. The 2005 season was shocking."
Edwards: "The first few games that year, we were not packing the stands. There wasn't (a demand) for tickets. But when we played Star Spencer at Owasso (in a 4A semifinal game), the entire home side of the Owasso bleachers were packed with Wagoner people. That's a big stadium, and our side was jam-packed. Julian Sherman busted a big play, and the crowd noise was so great that I could feel the percussion of it. I'll never forget that. We were kings of the town."
Clinton defeated Wagoner in the 2005 finale, but Condict twice got revenge. In championship rematches, the 2011 and 2020 Bulldogs conquered Clinton.
"Don't get me wrong — our 2005 team did have talent, but we were really young. We started several sophomores," Condict said. "All of a sudden, we started building momentum. There was an excitement and an energy, and when you combined that with the talent we did have, our kids did great things."
The $45,000 investment
A community of 9,000, Wagoner is in the Tulsa area but isn't a suburb. Football people recognize Condict's brilliance, but he doesn't get the acclaim that Trimble got or that Blankenship and Montgomery currently get because Condict's office is 40 miles southeast of Tulsa.
I really appreciate this about Condict: He's got a beautiful sense of humor and never talks down to anyone. He never pretends to have invented football (and I've dealt with several coaches who believe they invented the sport).
During a Wagoner talent show, Condict wore sunglasses and a wig as he sang Bon Jovi's "Wanted Dead or Alive."
"Dale can really sing, believe it or not. He actually sings at weddings," Charboneau says. "If he was serious about golf, he'd be great at it. Instead, he plays maybe once or twice a year and he's still pretty good. Dale loves fishing and football."
Wagoner people love football, too, and they proved it with the passage of a bond that next year will result in a stadium renovation and a new press box. It's the first substantial renovation since 2000, and it should be completed in time for Wagoner's 2022 opener against arch-rival Coweta.
From that initial investment of $45,000 in 2005, the Wagoner community has gotten million-dollar results from Condict and the Bulldogs.
Before Condict, Wagoner had a football program.
With him and because of him, Wagoner has a certified dynasty.
Photos: Wagoner vs. Oologah
WAGONER FOOTBALL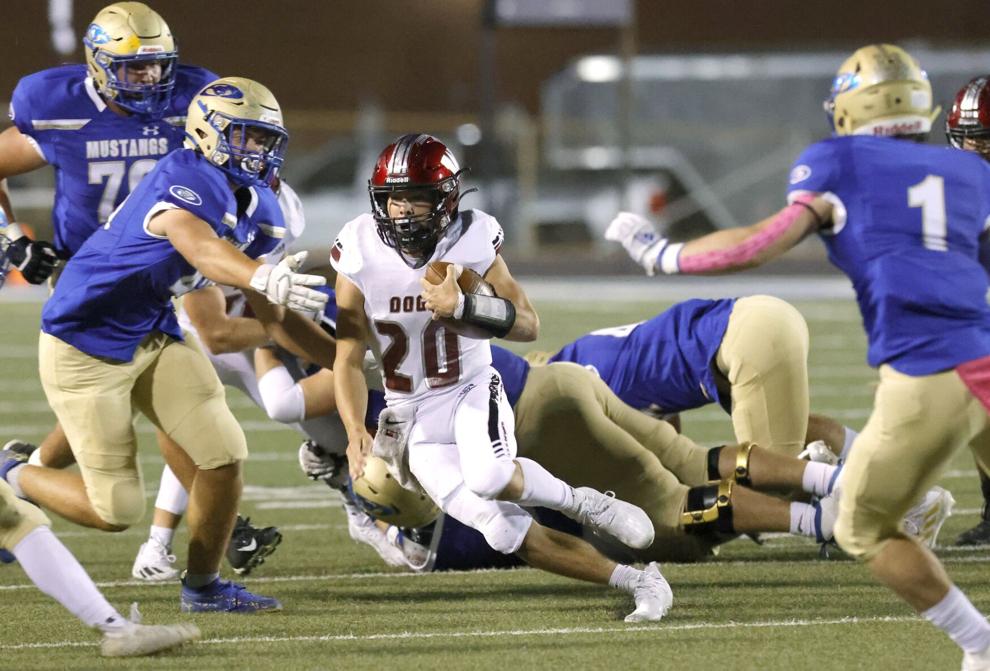 WAGONER FOOTBALL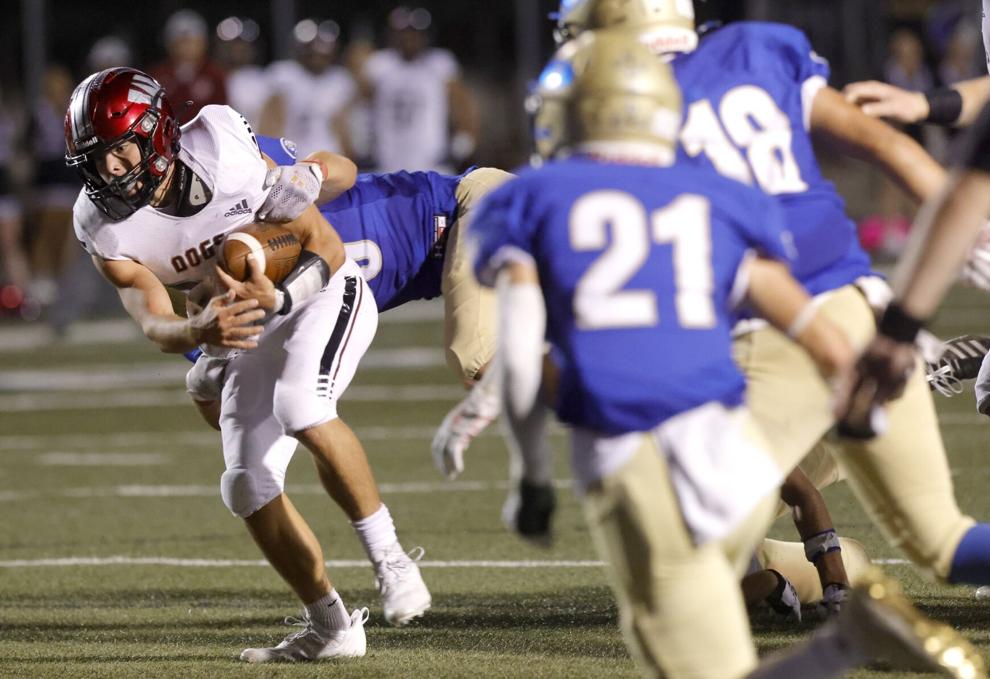 Wagoner at Oologah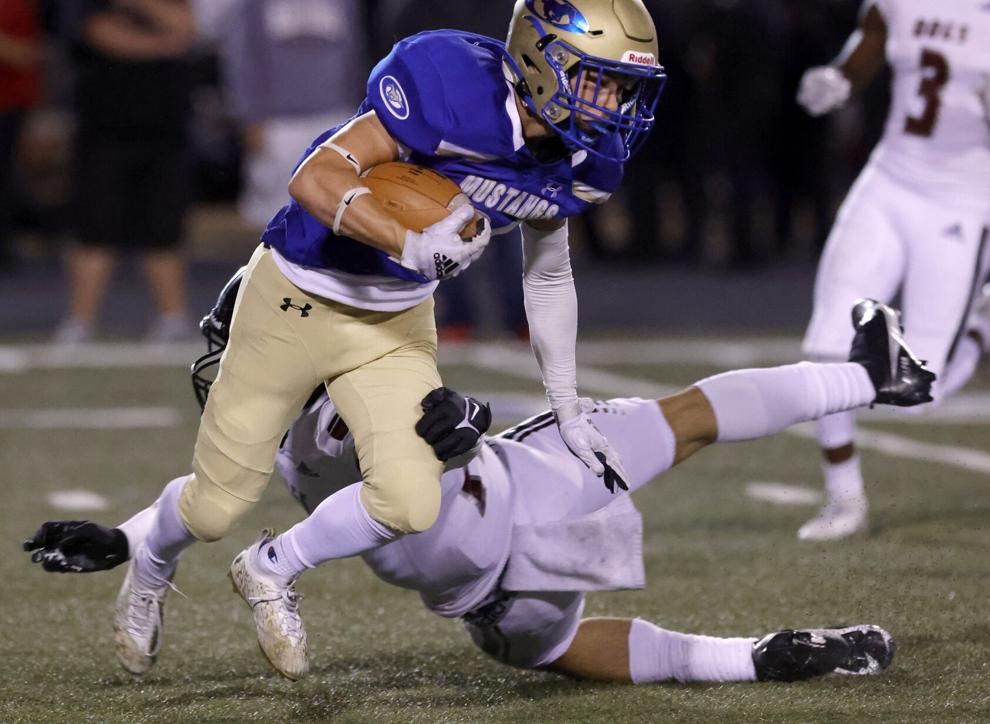 Wagoner at Oologah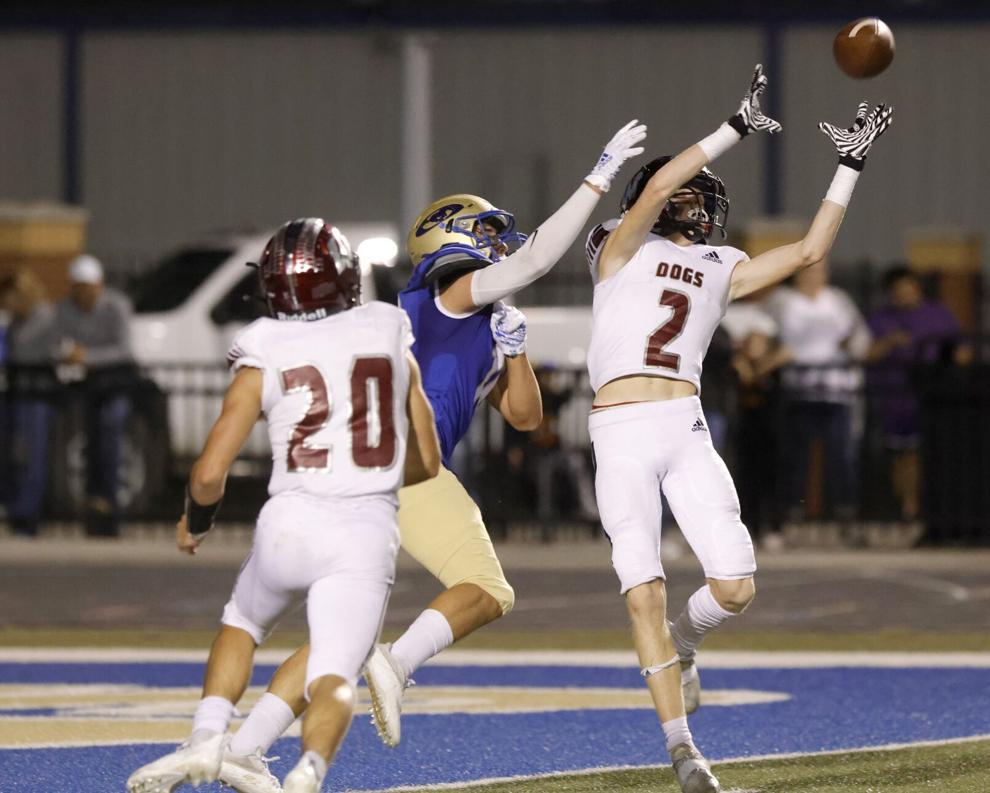 Wagoner at Oologah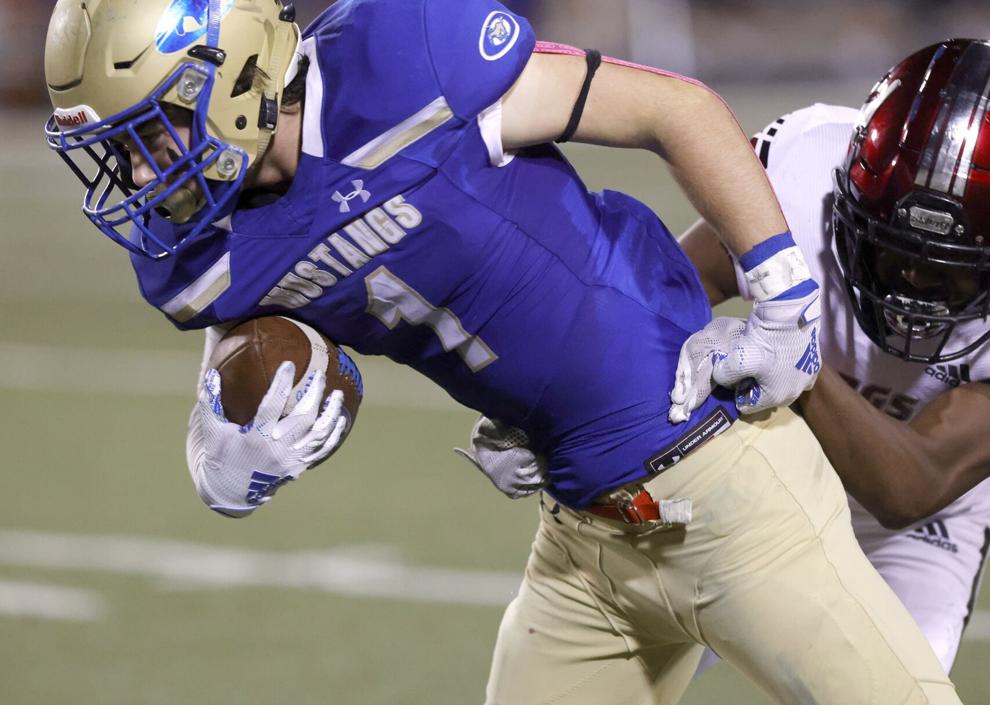 Wagoner at Oologah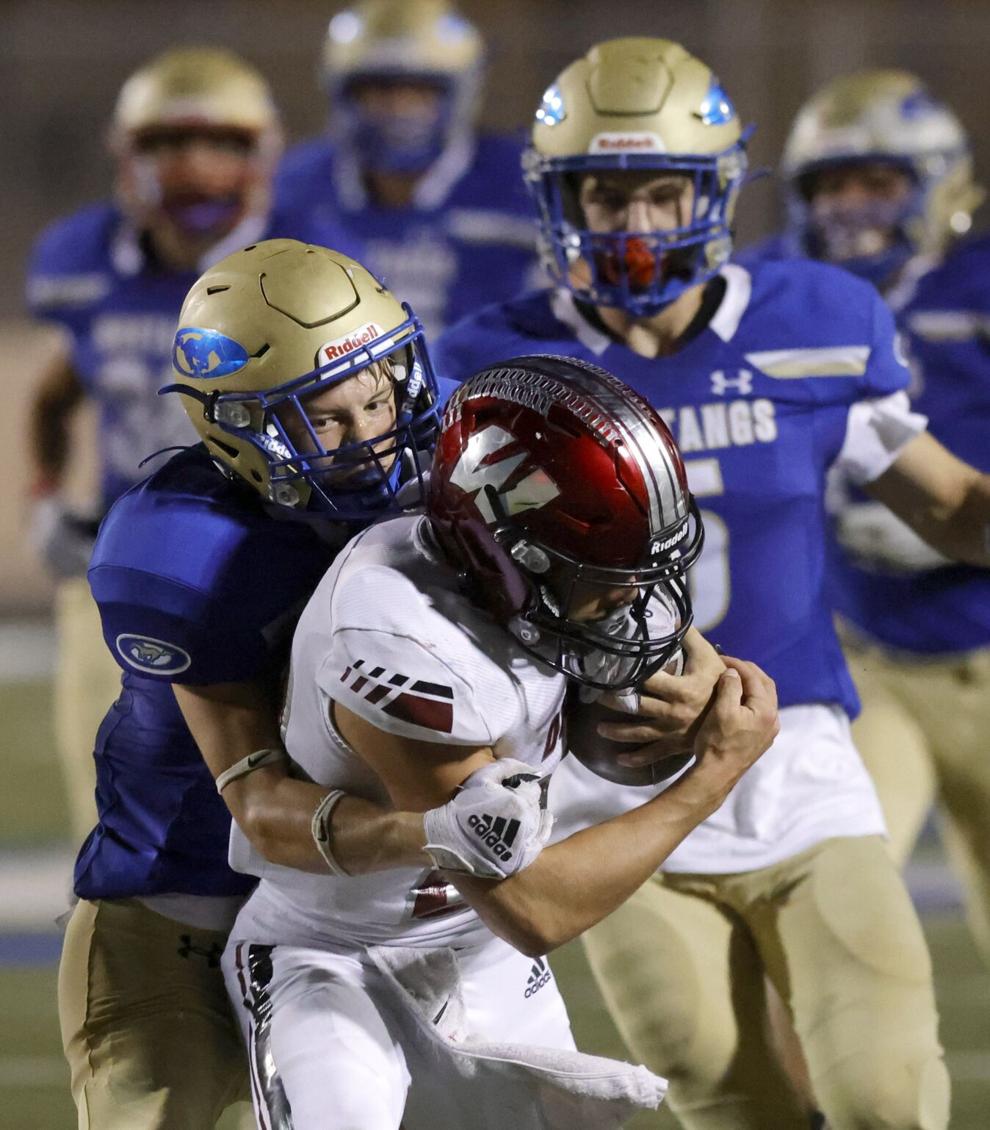 Wagoner at Oologah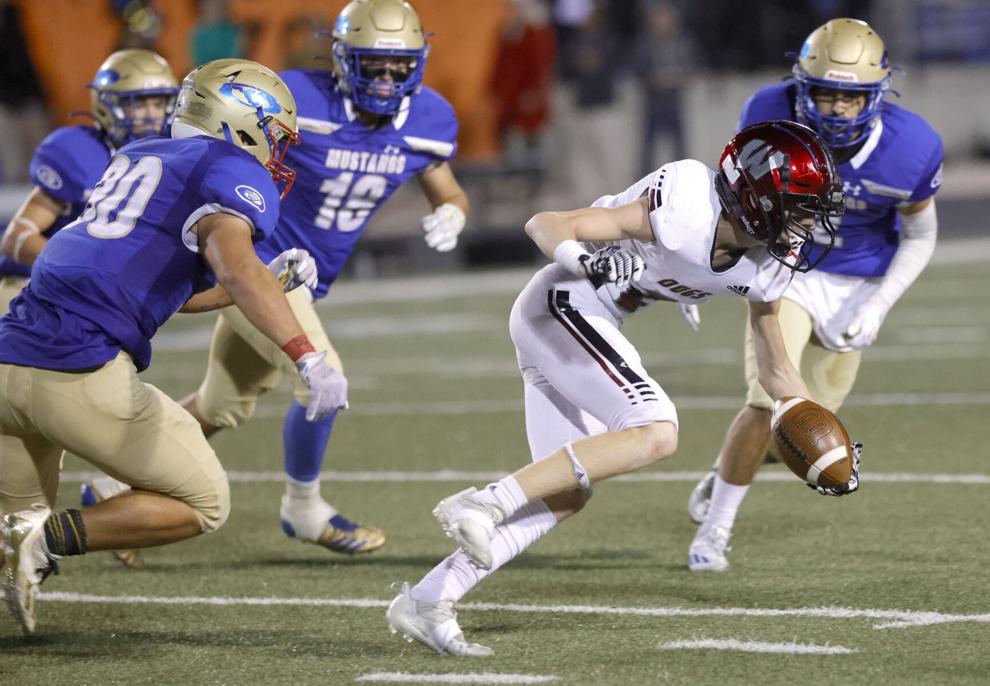 Wagoner at Oologah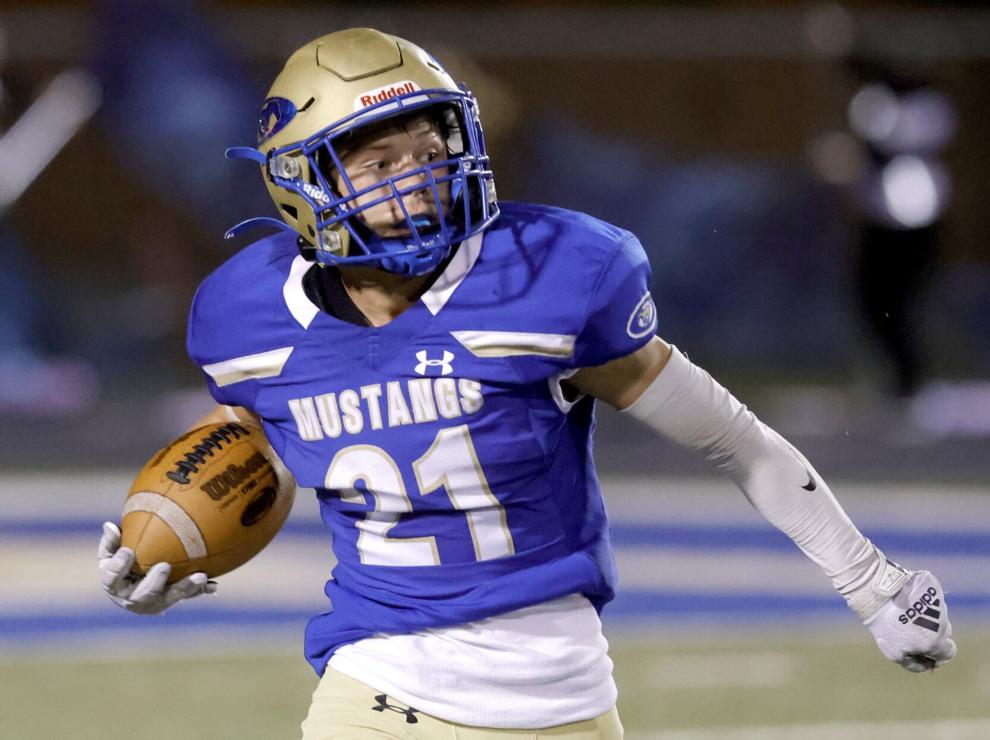 Wagoner at Oologah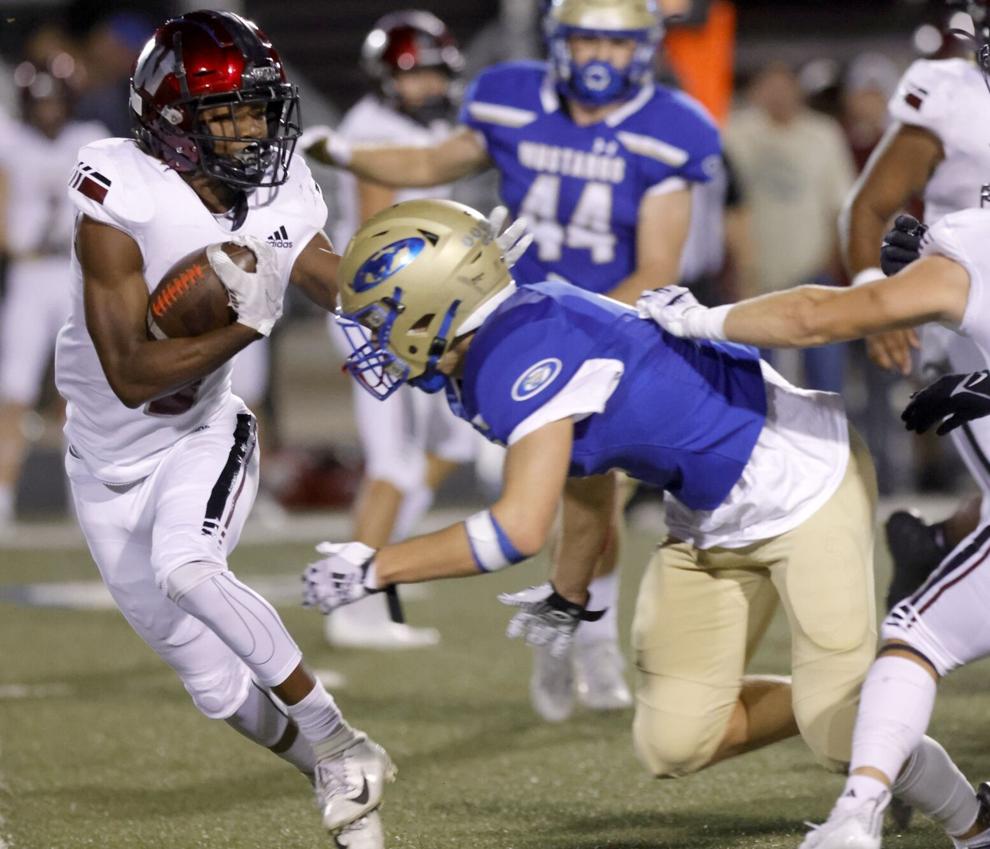 Wagoner at Oologah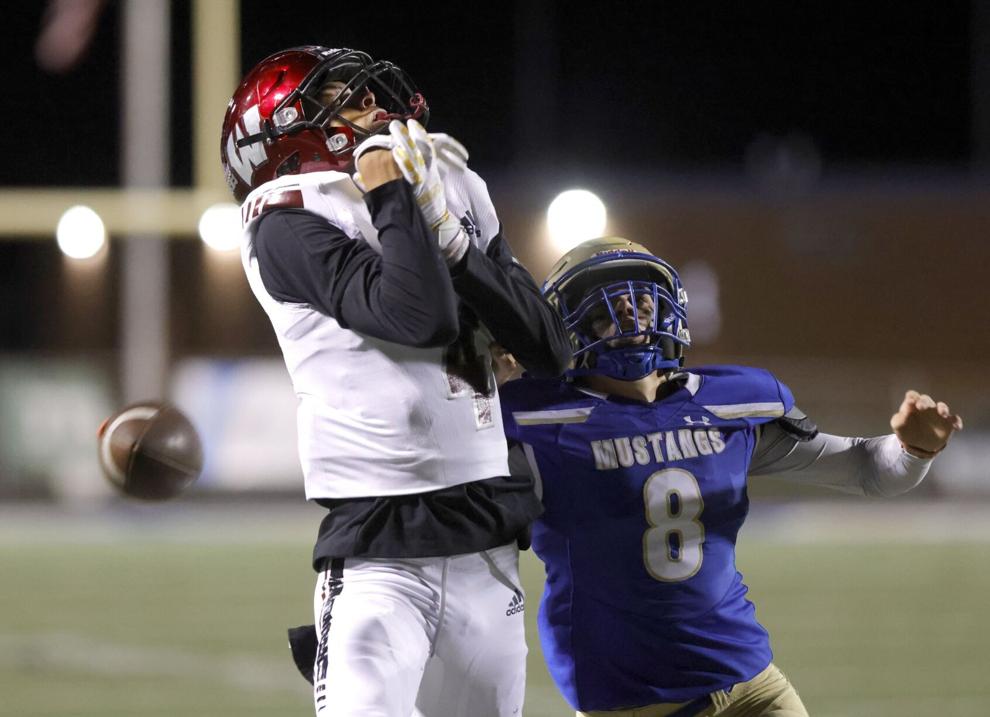 Wagoner at Oologah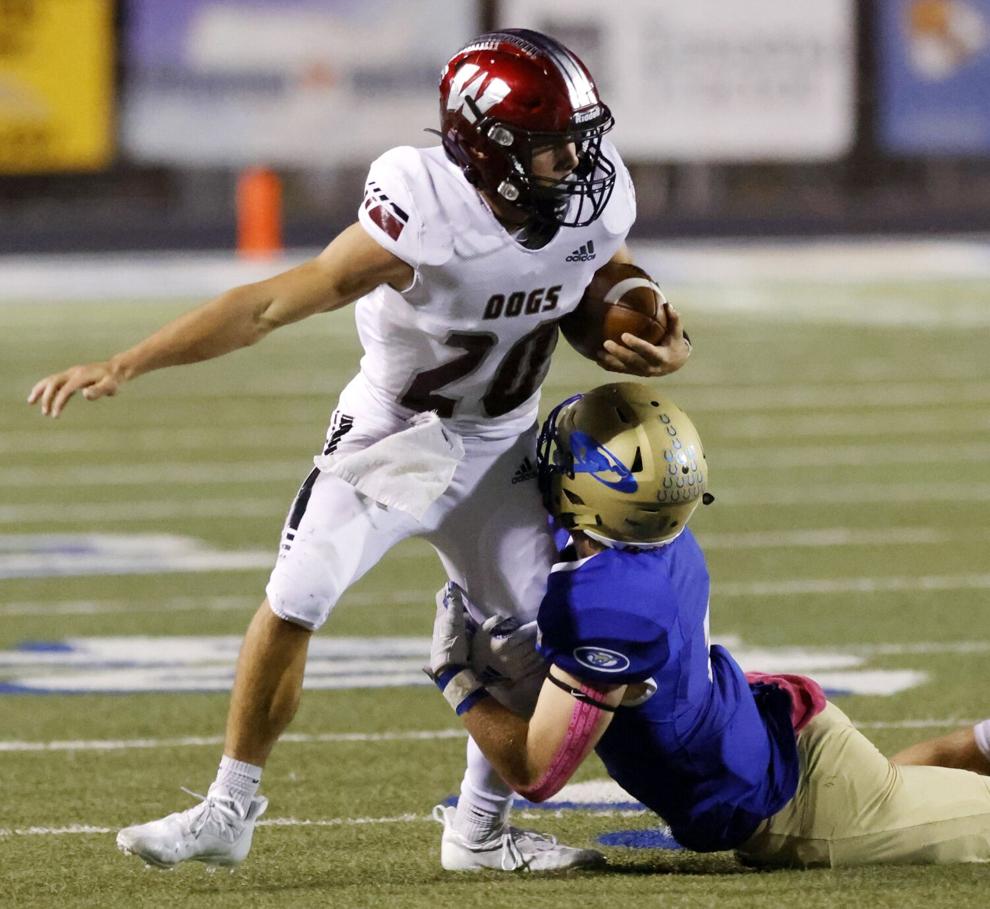 Wagoner at Oologah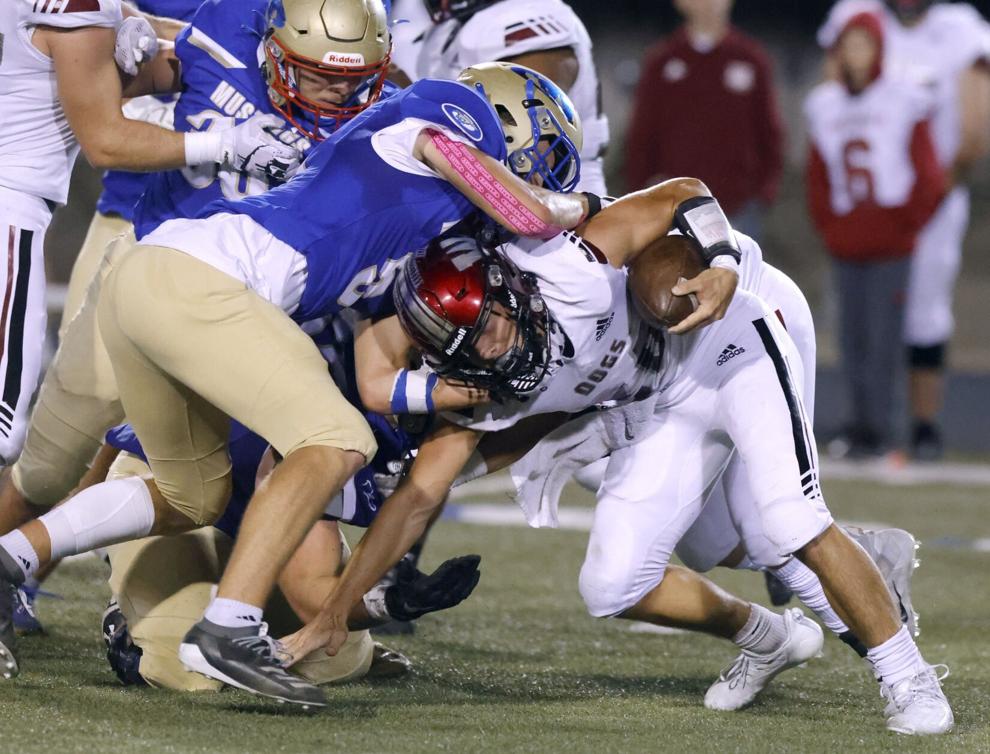 Wagoner at Oologah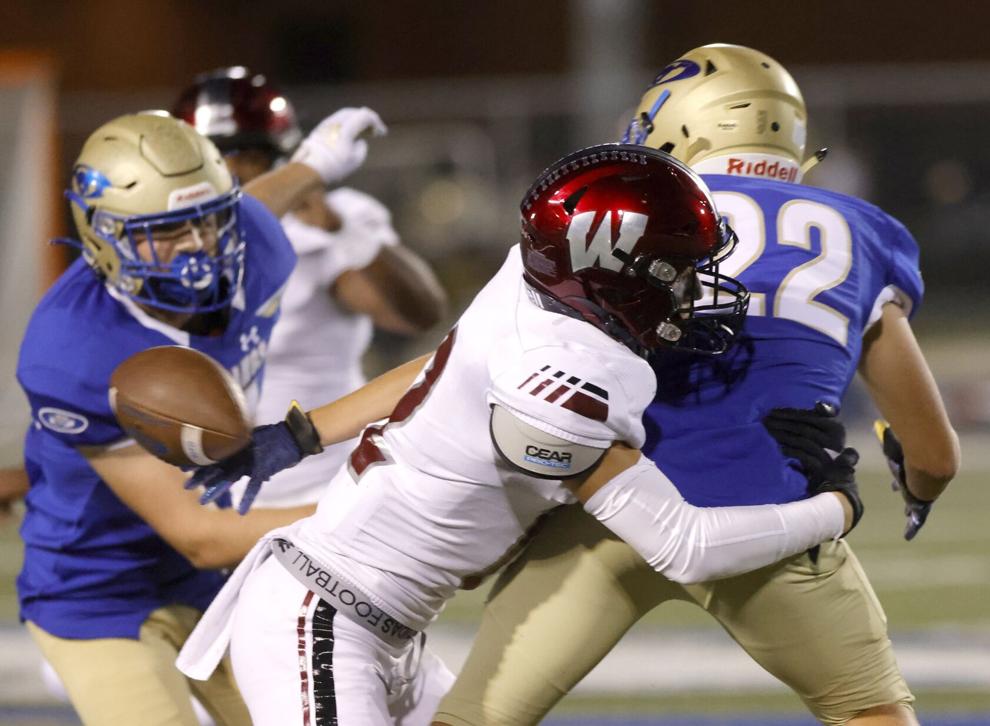 Wagoner at Oologah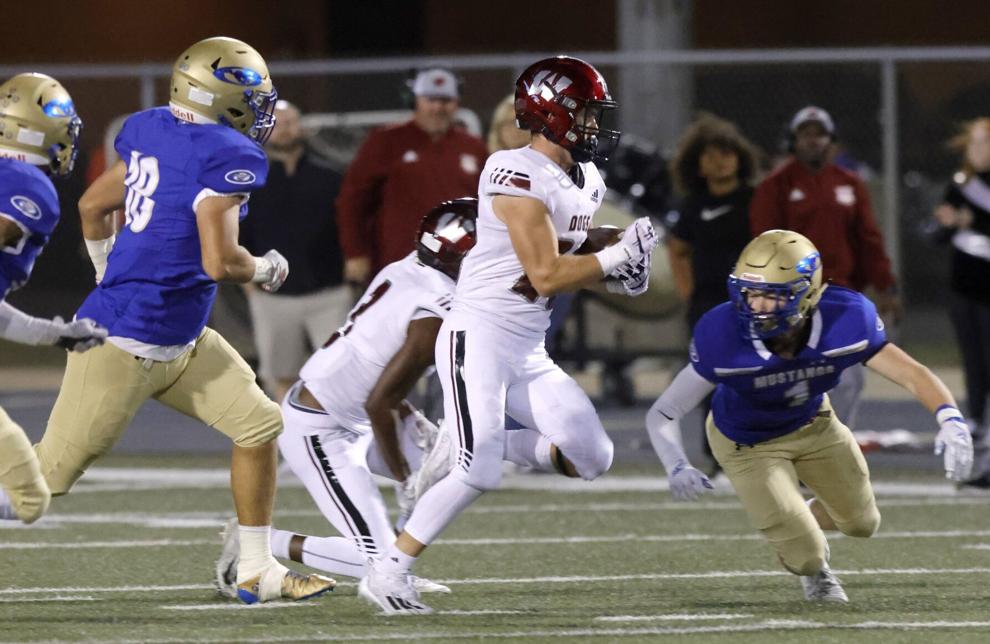 Wagoner at Oologah
Wagoner at Oologah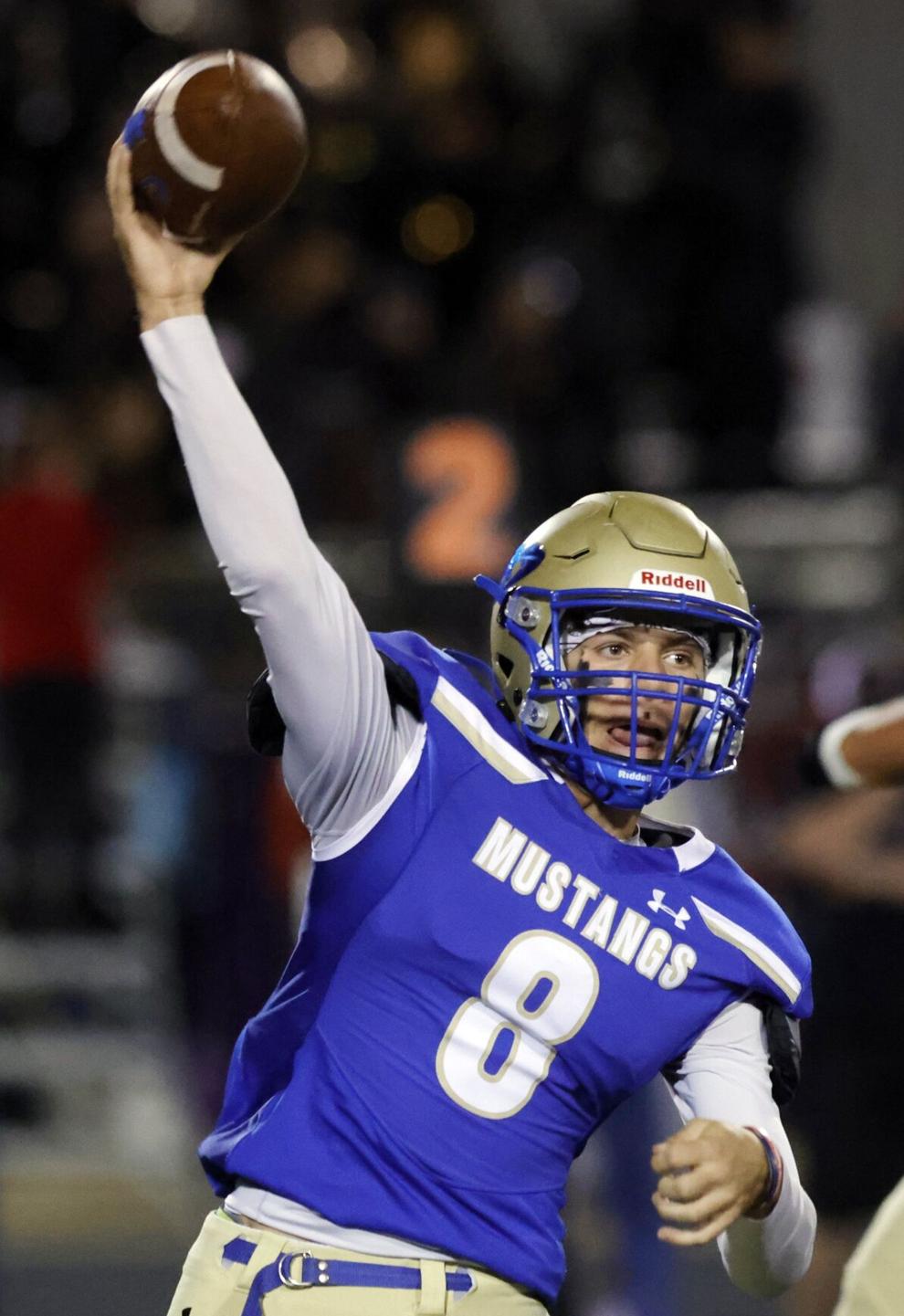 Wagoner at Oologah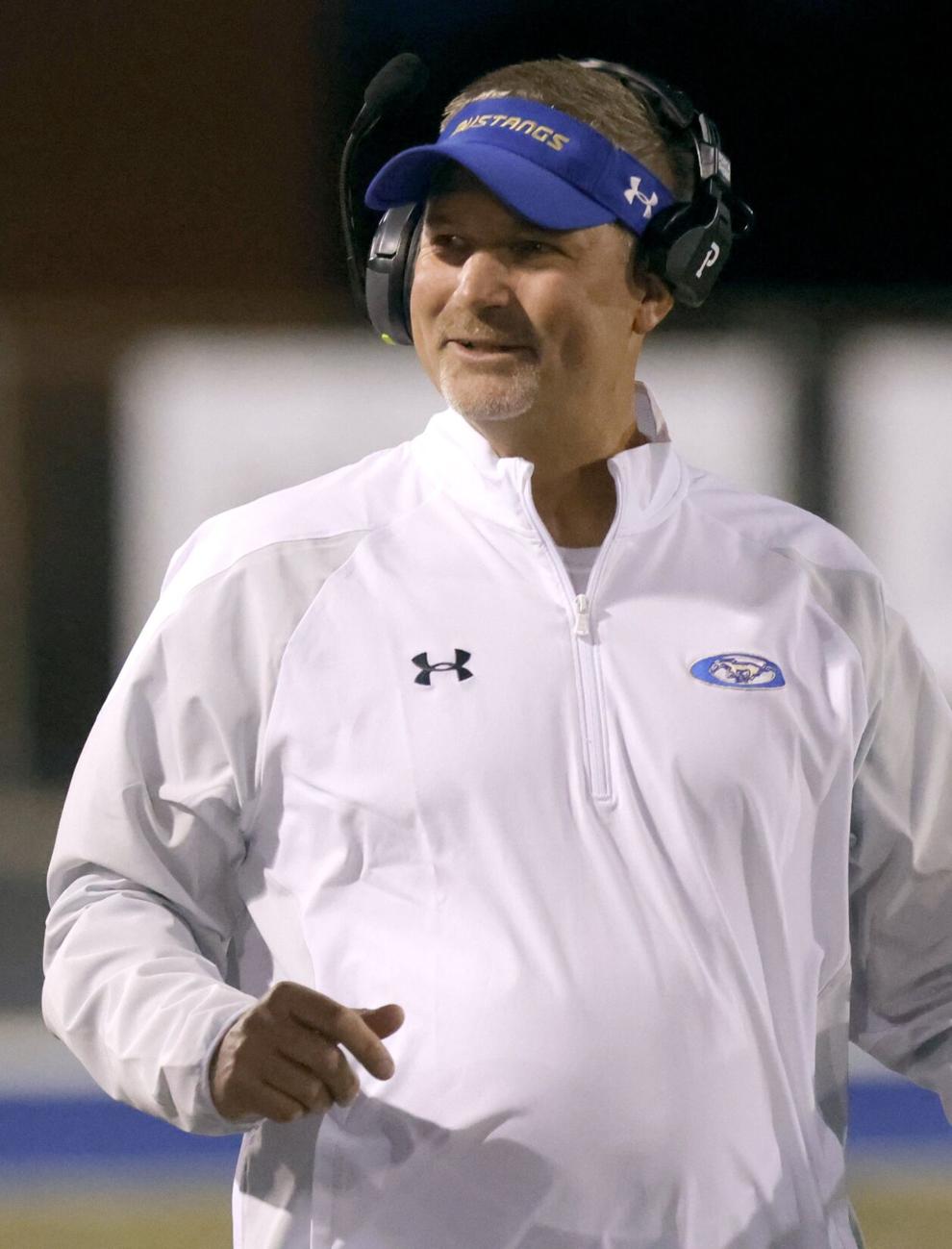 WAGONER FOOTBALL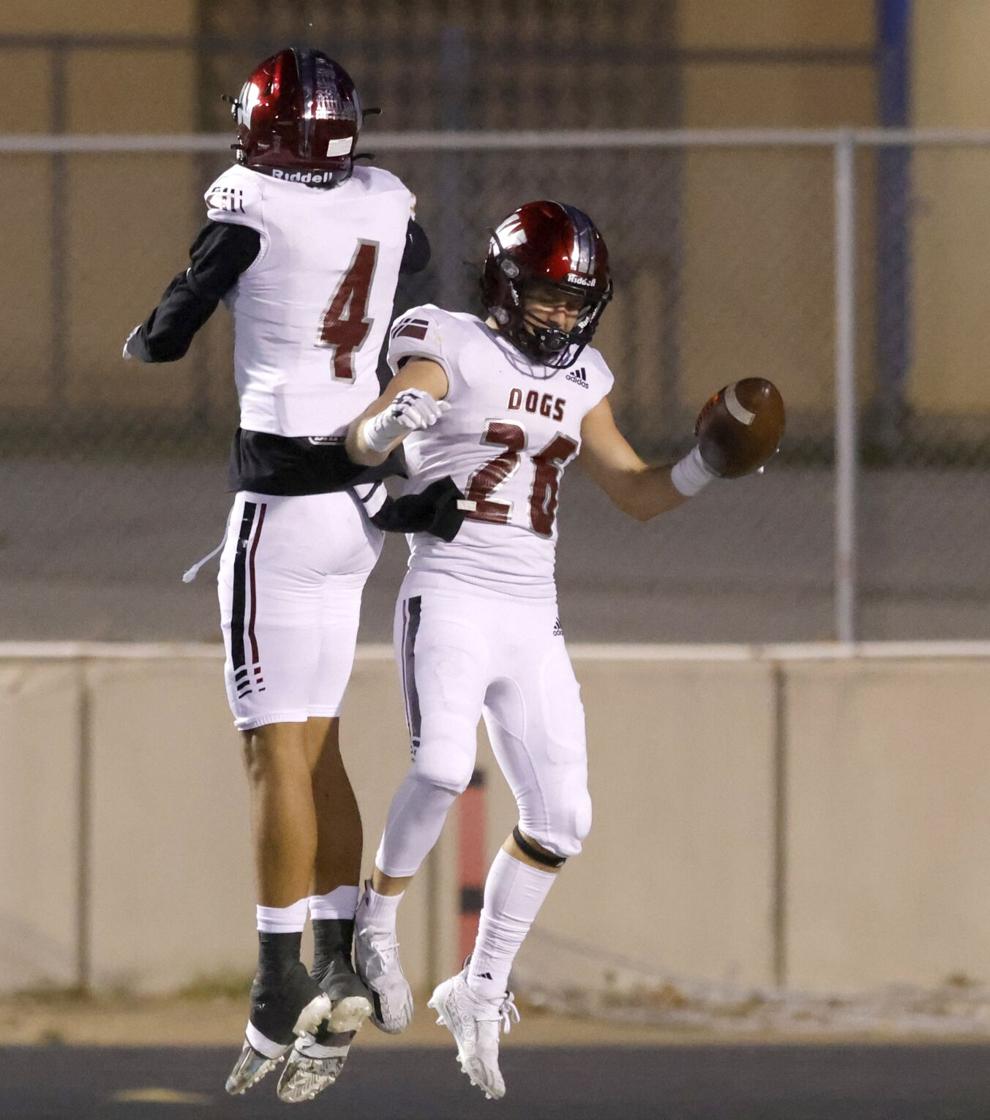 Check out our latest digital-only offer and subscribe now