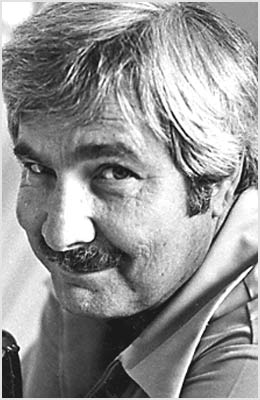 Dr. Jed Edwin Goldberg, a Tulsa obstetrician and gynecologist who delivered nearly 10,000 babies, died July 24. He was 81.
Goldberg was born in Tulsa to William "Willie" and Ethel Goldberg. His father owned Goldberg Jewelers in downtown Tulsa.
He was a member of the Central High School class of 1941, where he was an excellent student and a football player. He attended Johns Hopkins University and Harvard University as an undergraduate.
He was a member of Epsilon Tau Alpha fraternity and the U.S. Army ROTC.
While in college, Goldberg enlisted in the U.S. Navy.
After receiving his undergraduate degree from Johns Hopkins in 1944, the Navy sent Goldberg to the University of Oklahoma Medical School, where he graduated in 1948.
He began his medical career in Chicago before being recalled to active Naval duty during the Korean War.
He was stationed at Fort Riley, Kan., and then Pensacola, Fla., where he became a flight surgeon.
Goldberg returned to Chicago to resume his medical career, but later returned to Tulsa and entered private practice.
He later served as medical director of Aetna's HMO and later Oklahoma Blue Cross.
During his career, Goldberg was the Oklahoma chairman for the American College of Obstetrics and Gynecology, President of the Tulsa Gynecological Society and chairman of the Department of Obstetrics and Gynecology at St. Francis Hospital.
Goldberg also led a committee of the Tulsa County Medical Society that worked to bring medical education to Tulsa.
Goldberg worked as a medical professor at the University of Oklahoma-Tulsa and taught a computer class at the University of Tulsa.
Goldberg took pride that all three of his sons were all-state football players. He was a longtime referee for Oklahoma high school football.
Goldberg is survived by his wife, Arlene of Coconut Grove, Fla., a daughter, Barbara, of Agoura Hills, Calif., and three sons, Michael of Aspen, Colo.; Steve of Rancho Santa Fe, Calif.; and Bill of North San Diego, Calif. He is also survived by a sister, Arlette of Denver, and seven grandchildren.
Friends are making memorial donations to The Goldberg Foundation. For more information, go to BillGoldberg.com.