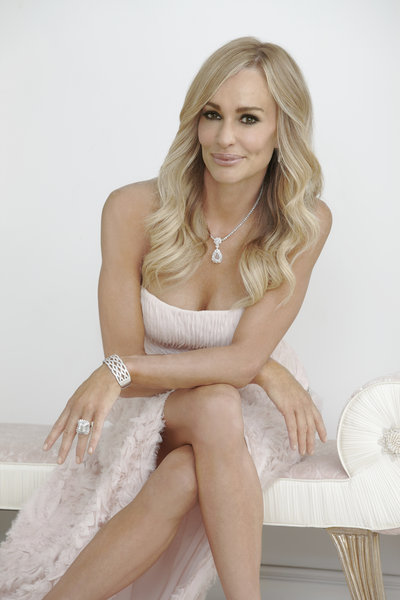 The estranged husband of "Real Housewives of Beverly Hills" star and former Tulsan Taylor Armstrong reportedly committed suicide and was found Monday at a friend's home on Mulholland Drive, according to the entertainment web site TMZ.com.
Armstrong, whose real name is Shana Hughes, filed for divorce from her husband Russell Armstrong last month citing physical abuse.
TMZ reported he was found by a roommate and declared dead by the Los Angeles Fire department at 8:16 p.m. Monday. The web site said Bravo and the cast of "Real Housewives" first learned of the death from its story and that law enforcement said no alcohol or drugs were found in the bedroom where his body was discovered.
Armstrong's lawyer Ronald Richards told the website "I feel bad because his credit cards weren't working ... He had tremendous financial problems … He was also extremely bummed out about the divorce with Taylor. As far as a will, even if he does have a will, they don't have any assets, so I'm not sure what there would be left to leave. I am extremely saddened ... I had no idea he was depressed."
A representative for Bravo is said to have told TMZ "All of us at Bravo are deeply saddened by this tragic news. Our sympathy and thoughts are with the Armstrong family at this difficult time."
A 1989 graduate of Tulsa's Union High School, Taylor Armstrong co-stars with Camille Grammer, Adrienne Maloof, Kim Richards, Kyle Richards and Lisa Vanderpump in the Bravo reality show that returns for a new season Sept. 5 on cable 46.
According to press information, Armstrong worked in a start-up e-commerce company in Boca Raton, Fla., before she moved to Beverly Hills to operate her own textile company. She is said to have met her husband while waiting for a table at a restaurant in Beverly Hills.
She is an active supporter of The 1736 Family Crisis Center in Los Angeles and is co-founder and president of her company eImplement, a boutique management consulting firm.
Taylor and Russell Armstrong are the parents of a 5-year-old daughter. He has two children from a previous marriage.