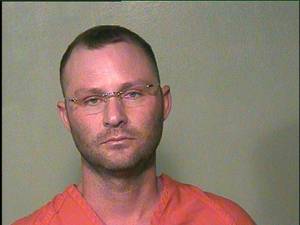 OKLAHOMA CITY - An Oklahoma City chiropractor is accused of trying to exchange chiropractic services for sexual favors with a female client, police reported.
Shandy Sells, 36, was arrested Monday afternoon on a complaint of offering to engage in prostitution.
According to the incident report, Sells asked for sexual favors from a woman in exchange for chiropractic services. The woman placed him under arrest, according to the incident report.
Sells was taken into custody by a vice officer and was taken to the Oklahoma County jail, the report states. He posted bail and was released later that day.