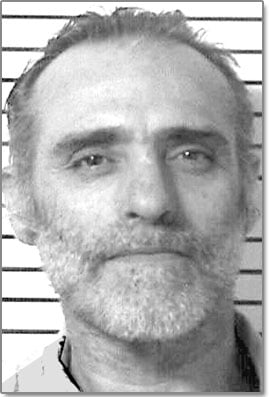 He was considered retarded by many in school, she tells a jury that is considering his claims.
CLAREMORE -- The sister of double-murderer Karl Lee Myers testified Thursday that her brother was illiterate and that he didn't learn to speak until age 7.
"He tried, but he couldn't get them (words) to come together for him," Hazel Robitaille said of Myers, who attended elementary school in Picher.
Robitaille also testified that other pupils called Myers a "retard" and "geek" and that a teacher once referred to her as "the retard's sister."
Robitaille was one of two witnesses called Thursday by the defense in the mental retardation trial of Myers, 56, of rural Inola.
Myers is requesting a jury determination that he was mentally retarded before receiving a death sentence for the 1996 asphyxiation of Cindy Michelle Marzano, 29, of Broken Arrow.
He also was convicted of first-degree murder and was handed a death term in the 1993 fatal shooting of Shawn Marie Williams, 22, of rural Catoosa.
The Oklahoma Court of Criminal Appeals ordered a jury trial on Myers' mental retardation, basing its decision on a 2002 U.S. Supreme Court ruling that it is unconstitutional to execute mentally retarded people.
The appeals court said a jury would have to find that any mental retardation was manifested before age 18, that at least one IQ test shows a score of 70 or less, and that the person has a limited ability to function in at least two areas, including communication, self-care, home living and social or interpersonal skills.
If the panel finds that Myers is mentally retarded or deadlocks on that issue, his death sentence will be commuted to a life term without the possibility of parole. Otherwise, his death sentence will stand.
Robitaille told the jury that after her brother quit school, he held jobs as a farmer, mine worker and mechanic.
Cross-examined by First Assistant District Attorney, she testified that her brother was able to hold jobs for at least six months at a time. As a mechanic, he reportedly learned to perform tune-ups, fix brakes and change oil.
Although Myers couldn't read or write, his third wife taught him how to navigate the streets of Tulsa and pay bills by using symbols, such as a lightning bolt on the electric bill, Robitaille told the court.
After his wife died of liver cancer, Myers lived alone and shopped for himself, testimony indicated.
Also testifying Wednesday was Don Moses, a social worker who evaluated Myers in 1971 at the Kansas Diagnostic and Evaluation Center.
Moses interviewed Myers' mother, who said Myers had suffered a blood clot on the brain after being struck by a car in 1953, Moses testified Thursday. The injury reportedly caused Myers severe headaches and nervousness.
Myers grew up living with a possessive mother who made his major decisions for him, Moses told the jury. At age 23, Myers was "culturally deprived," a man who had "failed in all areas of adult functioning," he said.
The jury won't address Myers' death sentence for Williams' murder.
Defense attorneys had filed a motion to consolidate the Marzano and Williams cases on the mental retardation issue, but the Court of Criminal Appeals rejected it, Rogers County District Attorney Gene Haynes said.
First Assistant District Attorney Ray Hasselman said the appellate court gave no further guidance on the matter, so it is unclear how a possible verdict in the Marzano case could affect Myers' other death sentence.
After Marzano was reported seen March 14, 1996, in a Denny's restaurant in Broken Arrow, her body was found floating at 33 Landing in the McClellan- Kerr channel, about two miles from where Williams' body was found three years earlier. Marzano had been raped.
Myers was charged in Williams' death after his arrest in the Marzano case. DNA evidence tied him to both slayings.
Before the murders, Myers had served time in prisons in Kansas and Oklahoma. He received a 20-year sentence in Ottawa County for the 1976 sexual assault of a 12-year-old girl.
---