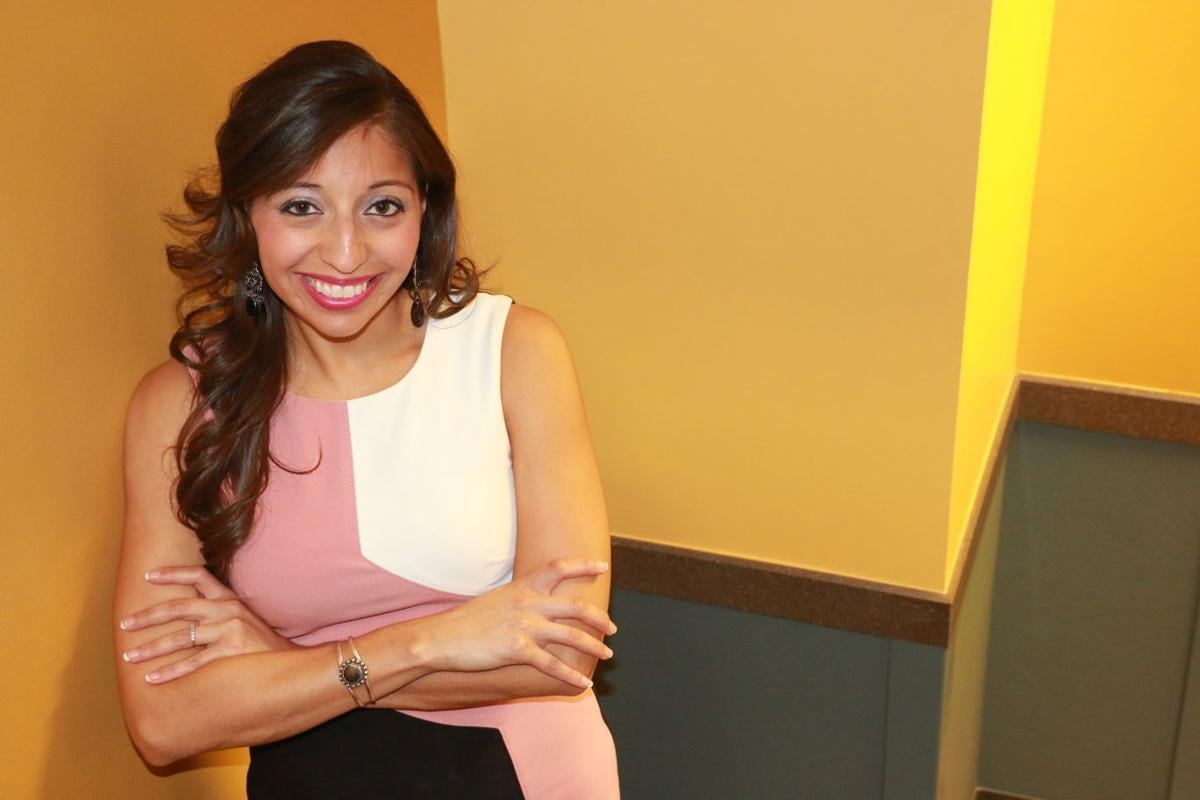 As an attorney and the daughter of two Mexican nationals, Lorena Rivas admires Fern Holland's accomplishments.
Fourteen years ago this month Holland, a University of Tulsa law school alumna and Oklahoma native was shot to death along with a journalist and a translator while working on behalf of the U.S. government and the Iraqi Coalition Provisional Authority to quell human-rights abuses in Iraq.
Rivas, a 2012 TU Law grad, is this year's Fern Holland Award winner and will be recognized during a banquet at 6 p.m. Thursday at The Pearl District building, 1209 E. Third St. The honor, presented by the TU College of Law's Women's Law Caucus, is given to a lawyer who advocates for human rights or the empowerment of women.
Holland "was an amazing individual," said Rivas, an immigration attorney and partner with Fry & Elder. "She was willing to lose her life while fighting for a very worthy cause and the voiceless. I hope that when I'm gone, people will look at my life and think something similar: 'She was willing to tell the stories of the voiceless and fight for them.' In my case, it's immigrants."
Originally from the northwestern Oklahoma town of Mutual, Rivas said her parents support and inspire her work on behalf of immigrants in the United States. She also realizes she has her work cut out for her.
"Unfortunately, the current administration and political climate, especially the acceptance of racism as normal, has made the practice of immigration law extremely disheartening," she said. "Immigration law has always been complex and challenging, but it was not as punitive as it is now. The word 'immigrant' is now considered a dirty word and label."
Rivas said the toughest aspect is educating others — even other attorneys and judges — about the realities of immigration law. She is a member of the American Immigration Lawyers Association and focuses her work on the complicated immigration laws in the United States.
She also participated in TU's Immigration Rights Legal Clinic while in law school. She helped prevent a Haitian national from being returned to Haiti, in terrible conditions due to the recent earthquake and hurricane, and a mother and her two children remain in the U.S. after being victims of domestic and sexual abuse in Mexico.
"Every day I receive a call from an employer who contacts me about helping their good, hardworking employee gain lawful status in the United States," she said. "They often tell me their employees are not like the criminal immigrants that need to be deported. Unfortunately, all immigrants are being deported from the United States, regardless of family ties to the United States and lack of criminal record.
"When I explain this to these employers, they are shocked to learn how callous our immigration system is and how this administration has escalated the deportation machine."
Still, Rivas remains optimistic.
"Despite all this, I do see good things on the horizon for immigrants in the U.S., and this is all because I believe in the power of immigrants," she said. "The current political climate has not only stirred and awakened hateful voices, but it also has stirred and awakened the hopeful and persistent voices of everyday immigrant-rights activists.
"This country was founded by revolutionists and immigrants. They have shown time and time again they will persist and win."
Rivas understands what it means to be a revolutionary.
"Not only am I a minority in the field of law because I am a woman, but also because I am a Latina," she said. "Being a good representative for both minority groups is very important to me.
"While I hate that I feel that I have to push myself harder because I am a Hispanic female in a field largely dominated by men, until that is no longer the case, we have no choice but to work harder until we have inspired enough females and minorities to join us and continue our journey toward diversity and progress."