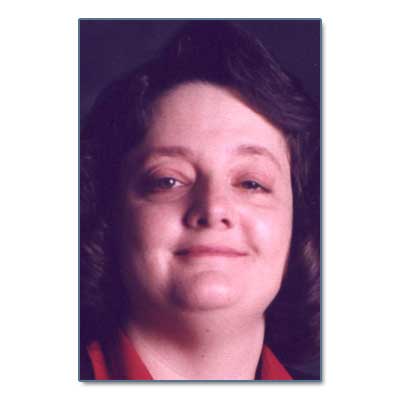 Experts charting economic recovery still wring their hands about jobs. They wait for each month's employment statistics, watching for job creation to rebound like the stock market.
Somewhere, the recovery may no longer be jobless. That somewhere isn't Tulsa.
My husband works for TV Guide -- until January. As we send resumes to Texas, two concepts seem intrinsically related and extremely relevant -- corporate social responsibility and anti-corporate activism.
CSR is what companies do to help society. If you buy Yoplait yogurt, for example, you may recently have noticed pink lids that can be mailed in to generate donations for the Susan G. Komen Breast Cancer Foundation. Corporations sometimes compete to align themselves with the most respected charities.
"Business drives culture," Komen's public relations manager, Kristin Kelly, said recently. Kelly explained that while her organization gets in volved with public policy debates, it spends more time engaging corporations. In a capitalist society, that's where the power lies. "They have an obligation to give back," Kelly said.
Henry Ford orchestrated what may have been the greatest CSR coup of all time on Jan. 5, 1914, by doubling his assembly line workers' pay to $5 per day. Ford's good deed wasn't altruistic. He wanted publicity, and he wanted his employees to be able to afford the cars they built.
A consumer culture evolved in the United States. Now, we expect our employers to pay us enough to buy houses, cars and television sets, and to a lesser degree, we expect them to be good corporate citizens.
But despite many corporations' truly good deeds, a growing subculture has developed based on distrust and suspicion of big business. Radical environmentalists, anti-globalization protestors and rebels without a clue have little trouble finding people willing to buy into their suit-hating propaganda. The bigger the corporation, the more likely it will be made an example of perceived evils. For instance, activists have targeted ExxonMobil for years over its skepticism of global warming. And every time someone gets laid off, the activists gain a new prospect with plenty of time on his or her hands and fresh, personal reasons to distrust corporate America.
Too often it seems, corporate leaders equate "jobs" with "liabilities." Something to be cut to impress Wall Street. Something not to be added if red-eyed employees can work another few hours a week. Something to be moved overseas if Bangladeshis struggling to put food on their tables will work for a quarter the salary. Too seldom do "jobs" translate into "lives," "families" or even "customers."
Forget about patriotism and employer/employee loyalty. Even if the bottom line is all that matters, many companies seem too shortsighted to see that every job moved from a consumer culture to a subsistence culture costs them a customer and potentially creates an enemy.
Sometimes market forces change. Sometimes skills become obsolete. Sometimes companies go bankrupt, even without executives cooking the books. Sometimes layoffs become necessary. But wise corporate leaders reading job reports realize that the million Americans who have lined up for unemployment in the past two years represent a million families who might no longer afford to buy their products or services, and a million people who may bitterly complain to friends and relatives about their former employers.
Granted, recent job losses in Tulsa may not have much to do with stock prices or globalization, but that doesn't leave displaced workers any less disillusioned with corporate America.
So it would seem the most meaningful, necessary and forward-thinking CSR efforts would be those that save or create jobs. Any company contemplating laying off workers to please stock analysts or shipping work overseas to achieve short-term savings should also think about jobs not as expenses but as investments in their customer bases, and in goodwill.
Donating money to a worthy charity for every box of cereal purchased is all fine and good, but to gain real credibility in these tough economic times, corporations must realize that social responsibility begins at home.
---
Sherri Deatherage Green is a Tulsa-based free-lance writer and regional correspondent for PRWeek, a public relations trade magazine.