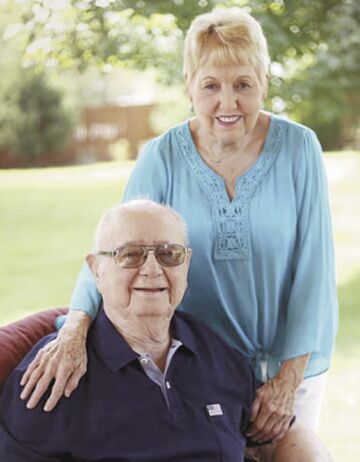 John and Charmagne (Howell) Moore of Tulsa are celebrating 65 years of marriage. The couple married September 4, 1955 in Liberal, KS.
John and Charmagne have two children, Dana Moore Gray of Tulsa; and Rene Moore McCauley (Mark) of Ft. Worth, TX.
They also have three grandchildren: Steven (Kylie) Gray, Conner (Jennifer) Gray and Katie McCauley; as well as four great grandchildren: Gauge, Bailey, Keaton, and Carter of Broken Arrow.