TMC
Deliver your advertising message weekly in World Extra. Your message will be delivered to Tulsa World subscribers and also direct mailed to all nonsubscribers.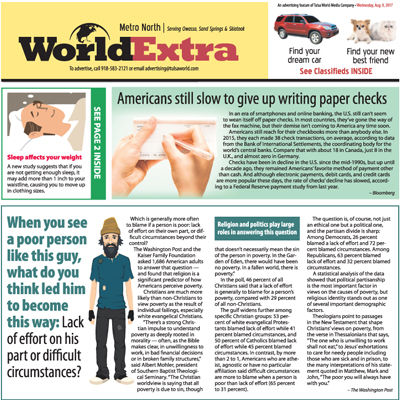 ---
FIND IT
Add your business to our local marketplace for … well, everything. It's a local directory to help you connect with local businesses you can trust. Learn more at tulsaworld.com/findit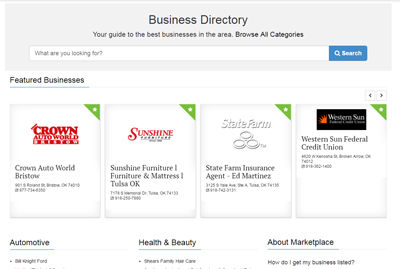 ---
DAILYDEALTULSA.COM
Be a part of a program that connects you with our large audience: The hottest deals from the best local businesses. Check out the current deals at dailydealstulsa.com.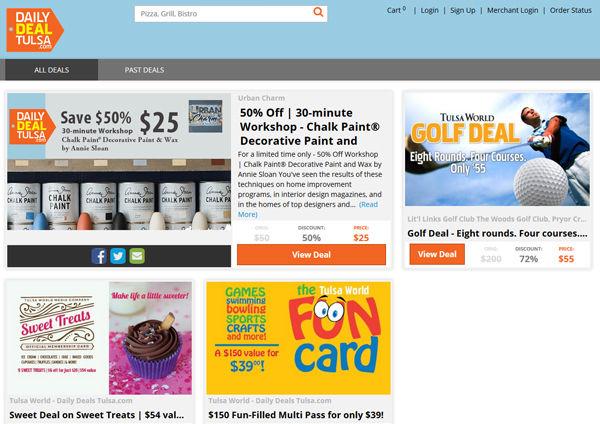 ---
POWER NOTES
These section front stick-on ads are great for coupon offers and special events.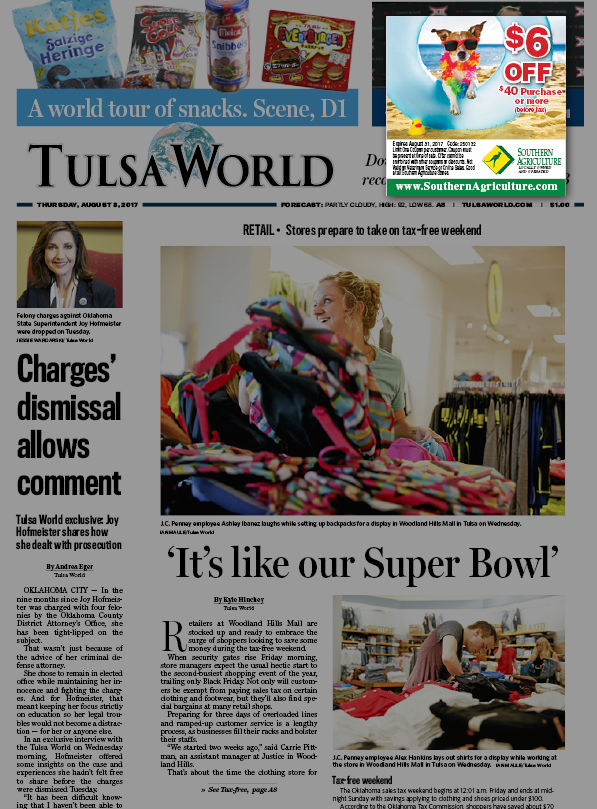 ---
POLYBAG ADVERTISING
Present your message before the newpaper is even opened with a polybag.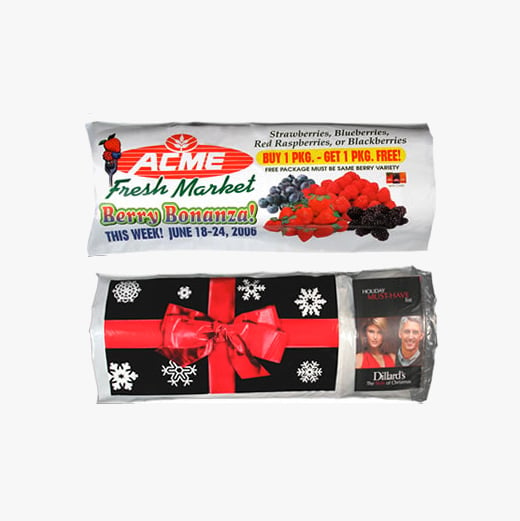 ---
PREPRINTED INSERTS
These preprinted pieces can be inserted into the Tulsa World and delivered by certain zip code areas, zones, city and full circulation to an advertiser's prime customers.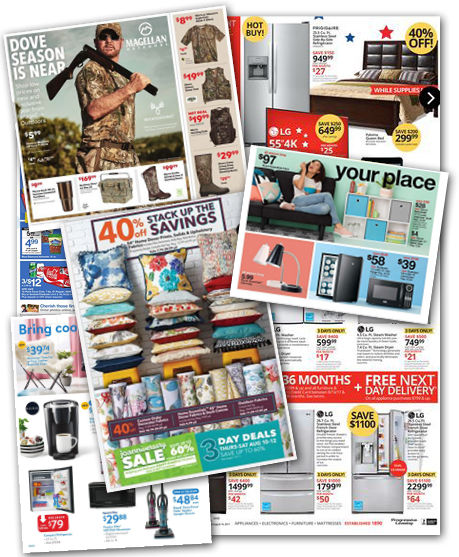 ---
SPECIAL SECTIONS
Throughout the year several special sections focusing on popular topics are produced to help advertisers reach a specific audience. Check out the Special Sections Calendar to see more information.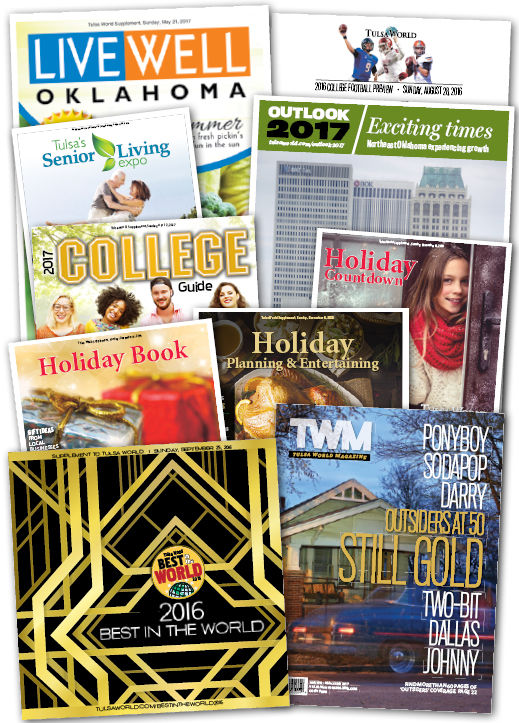 ---
FRONT PAGE BANNER ADS
Positioned to grab attention and make an impact, front-page advertisements offer unparalleled placement. At the bottom of section fronts, these full-color ads anchor the pages. It is impossible to see the section without noting the attractive ad on the bottom.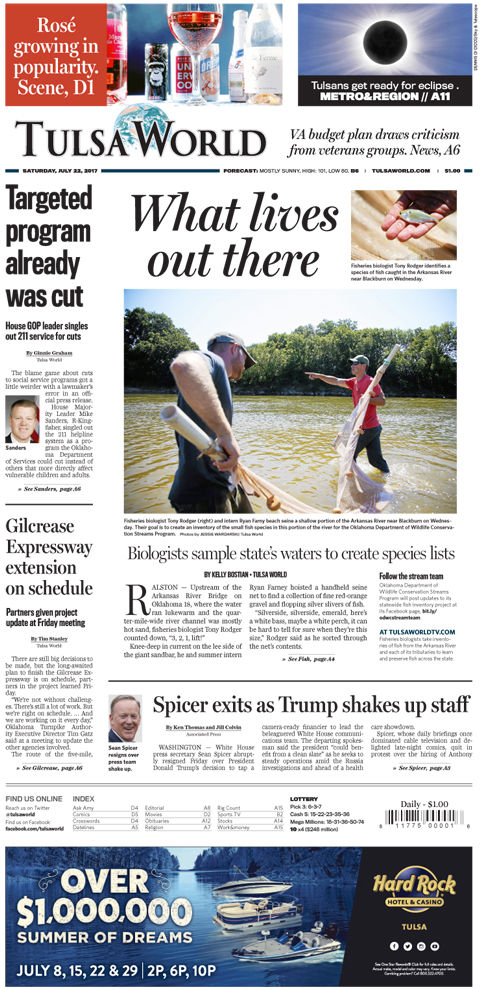 ---
MAIN NEWS, LOCAL NEWS, SPORTS, SCENE, OPINION AND BUSINESS
---
WORLD CLASSIFIEDS
Find it, buy it or sell it with the Tulsa World Classifieds.
---
AUTOS
This full-size section is the perfect place to let readers know about the many offerings available from preowned to new cars.
---
SUNDAY CAREERS
Find the best people for your job opening by placing your recruitment advertisement in the Sunday Careers section.
---
WORLD OF HOMES
Showcasing some of the most beautiful homes available for sale. World of Homes is published every Saturday.
---
WEB
Tulsaworld.com is your No. 1 source for local news and information. Click here to see the ad positions available on the site that average 1.8 million monthly unique visitors.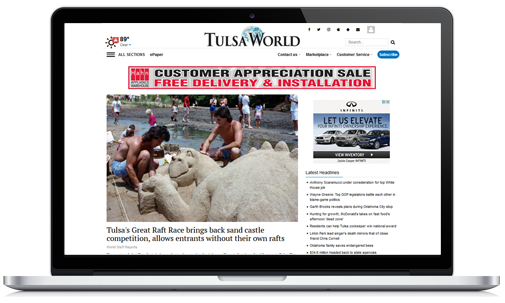 ---
APP ADVERTISING
Reach consumers where they are, anytime on our mobile application for Apple and Android devices.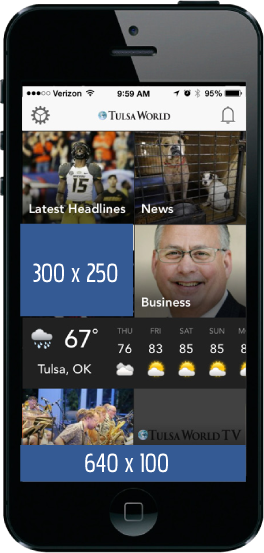 ---
MOBILE ADVERTISING
With the popularity of smart phones and tablets, the Tulsa World can now be seen in multiple digital formats, and so can your advertisement. Here is your chance to put your ad in front your customers, anytime, anywhere.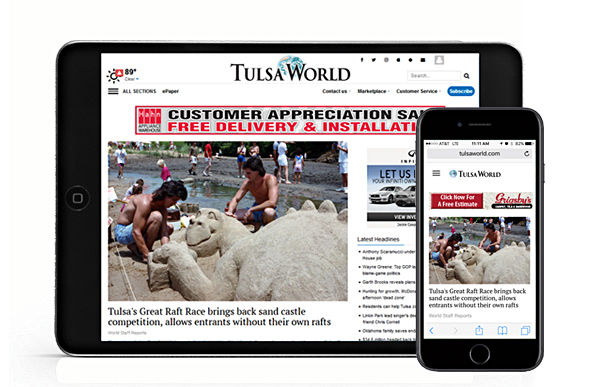 CUSTOMIZED PRODUCTS
Media Analysis

No one knows the Tulsa area like the Tulsa World Research Department. Using up-to-date, premium, Scarborough Research as well as conducting local custom studies, Tulsa World can help you with competitive media information, demographic and psychographic market data and much more.

Creative Design

Our award winning design team will create original advertising campaigns and design your print and online ads at no additional charge.