3 Bedroom Home in Tulsa - $70,000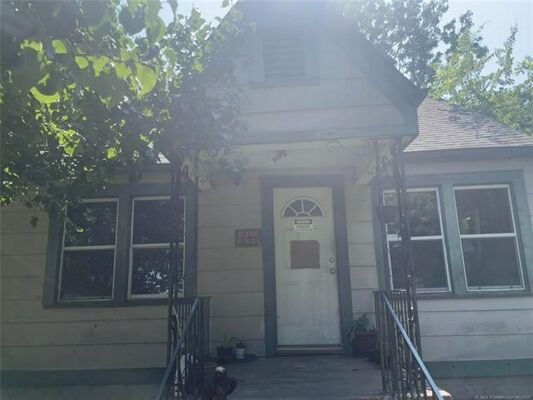 INVESTOR SPECIAL! Rental Opportunity. Needs TLC. Selling AS-IS. Current tenants have been paying $650/Month for 8 years. Lease is up.
The Pfizer vaccine — the only vaccine used in Israel — was found to be about 64% effective against the Delta variant at preventing breakthrough infections, said Dr. Dale Bratzler, OU's chief COVID officer.
Panelists at the Healthier Oklahoma Coalition's weekly virtual news conference Tuesday expressed concern about the political nature of the pandemic and unlikelihood that the state's leadership will reverse course on mask mandates — which the state has now made illegal for schools to require.
Recent Big 12 history tells us bitter breakups take a while to get over, something the Cowboys and Sooners are about to discover
"This plan strikes me as patently ridiculous," said Tulsa resident Paul Thomas. 
Alexander Nicholaus Sweet is being held without bail in the Tulsa County jail after he was arrested by the FBI on Thursday.
Recognizing the difference between borer damage and woodpecker damage is child's play.
A 13-year-old girl was hit in the face by a seagull while riding an amusement park ride in New Jersey. Here's video courtesy of the Press of Atlantic City.
In a Tulsa World interview, Tom McCarthy describes "talking to people and making connections over time and spending time in OKC and Stillwater specifically" for the France- and Oklahoma-shot film coming out Friday.
More than 100 tenants were forced to leave the south Tulsa apartment complex after the city cited it for multiple building maintence and fire prevention code violations.